Porcelain Veneers – DuPont, WA
Porcelain Veneers
in DuPont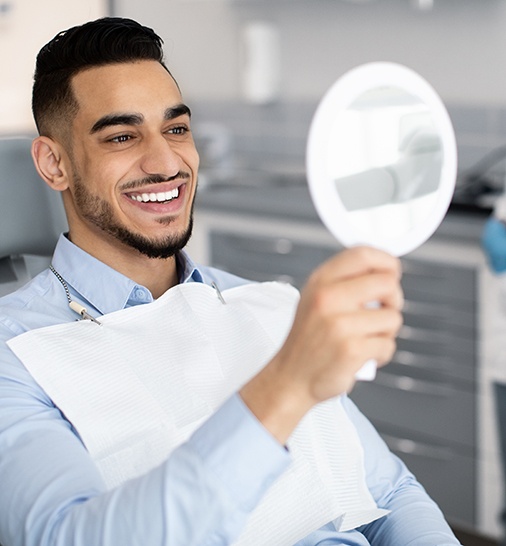 If you have a beautiful smile, then flaunt it. If you do not, then fix it. There are several cosmetic dentistry treatments designed to enhance and improve the appearance of your smile. One of the most popular is porcelain veneers.
As you age, the condition of your teeth has simply had more time to decline. Therefore, there may be stains, discoloration, chips, or cracks that can detract from the appearance of your smile. With porcelain veneers in DuPont, WA, your dentist can conceal any number of cosmetic flaws so your smile is once again picture perfect!
Why Choose DuPont Family Dentistry for Porcelain Veneers?
Realistic, Stain-Resistant Materials
Team of Experienced Dentists
Early and Late Appointments Offered
Get a Dream Smile
with Porcelain Veneers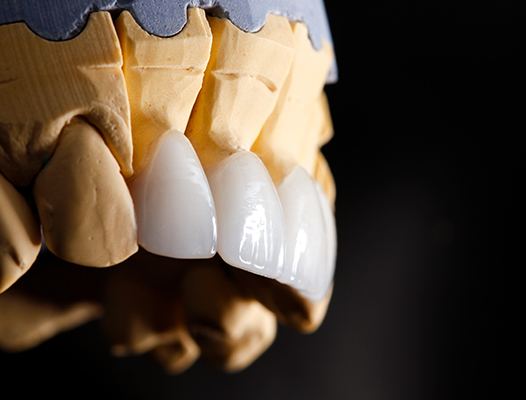 Smile more with porcelain veneers in DuPont Porcelain veneers consist of very thin layers of fine dental porcelain. Veneers are individually designed in the dental lab and then carefully attached to the visible sides of your teeth. Whether you have only one tooth that needs repair or many teeth that show when you smile, veneers can be customized to give you a smile that looks naturally beautiful.
Receiving Porcelain Veneers from Your DuPont Dentist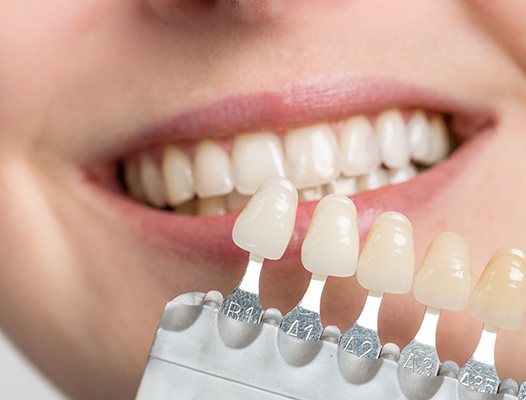 To begin the process of transforming your smile, you will meet with one of the cosmetic dentists in DuPont. This is your chance to point out the flaws you want to hide and the smile you hope to achieve. You can even bring photos of friends, family members or celebrities who have smiles that you would like to emulate. Ultimately, your smile must be right for you, but these pictures can help the dentist understand the characteristics you admire.
Your DuPont dentist will also check for signs of cavities or periodontal disease. As with any cosmetic dentistry procedures, these pre-existing issues will need to be taken care before the process of placing veneers begins.
Two appointments must be scheduled for veneers. At the first visit, we will need to remove a thin layer of enamel from your teeth. It is a minimal amount but can mean all the difference in the way your veneers fit. With this slim layer of enamel removed, your veneers lay evenly with your other teeth and do not look too large. After this step, we will take impressions of your teeth. This allows us to make temporary acrylic veneers for you to wear while our cosmetic dental lab handcrafts the permanent veneers.
In a couple of weeks, the dental lab sends your veneers to our dental office. Each one is checked to make sure it lives up to our high standards of design. Then, the veneers are permanently bonded to your prepared teeth. Once all of the veneers are in place, you will look in the mirror and see a smile that is straight, white, strong, and well-proportioned for your mouth and facial features.