Children's Dentistry – DuPont, WA
We Enjoy Supporting Young Smiles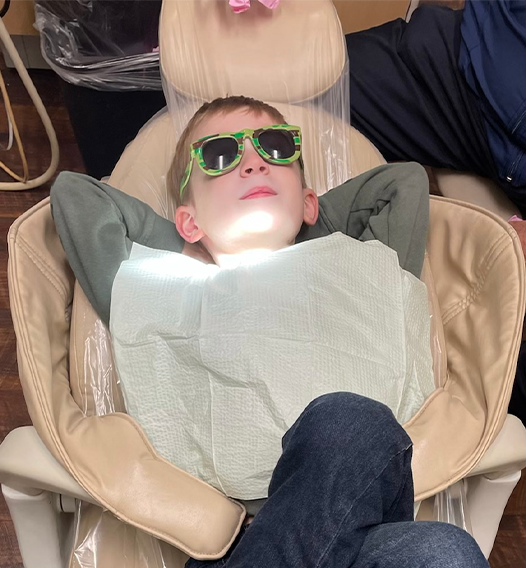 Your children's dentist in DuPont takes care of little smiles with equal measures of professionalism and care, as well as just the right amount of fun. The dentists and their team at DuPont Family Dentistry know that making your children's first visits to the dentist enjoyable goes a long way toward establishing their lifelong commitment to good oral health care. That is why we make sure children's dentistry in our DuPont, WA dental office is offered in a warm and inviting atmosphere.
Why Choose DuPont Family Dentistry for Children's Dentistry?
Long-Lasting Dental Sealants
Expertly Personalized Sportsguards
State-of-the-Art Technology
Dental Checkups & Teeth
Cleanings for Kids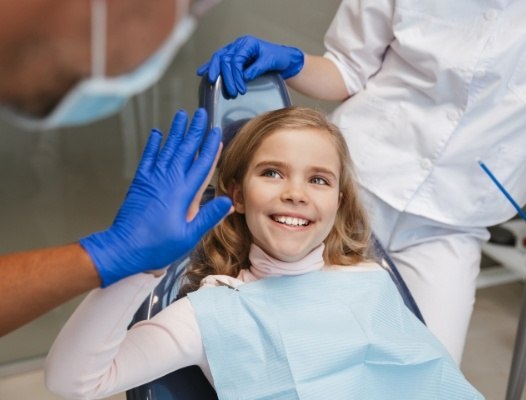 When you start to bring your children to our dental office for regular dental checkups, you will find that the process is quite similar to your own appointments. We will examine each tooth for signs of decay, clean and polish all tooth surfaces, floss, and assess the alignment of their teeth and their bite. As your children grow, we will continue to monitor their smiles so we can make recommendations for special treatment such as braces when necessary.
Dental Sealants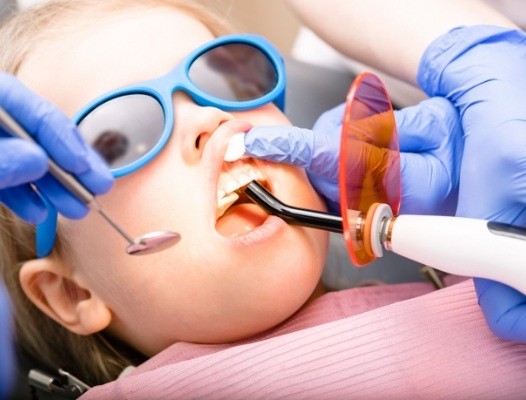 Dental sealants are a simple but valuable preventive service that can help patients prevent cavities in the harder-to-reach areas of their mouth. Our team will paint the sealant in place over the chewing surfaces of molars, sealing these areas shut so that it is more difficult for food and decay-causing bacteria to accumulate there and cause damage. Sealants should function properly for multiple years, and our doctors will be sure to inspect them at each six-month appointment to determine whether they need to be replaced or not for optimal protection.
Learn More About Dental Sealants
Sportsguards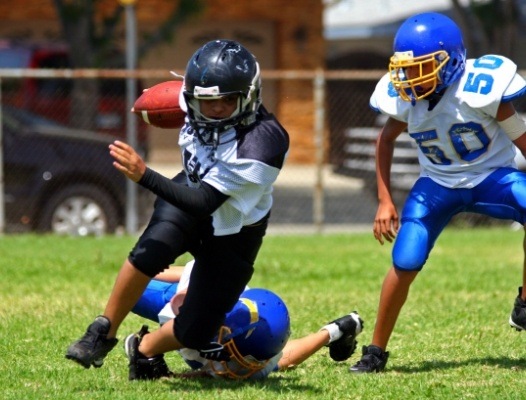 If you or your child loves playing sports that involve physical contact with hard objects or other players, it is important to wear a custom-made sportsguard to protect your teeth from potential harm. We recommend our high-quality, custom-made models as a significant improvement over the "one-size-fits-all" devices that can be found at the local athletics store. The patient will be able to breathe easier, move their jaw comfortably and speak to other players while wearing the mouth guard, making their experience on the court or field much more positive overall.
The Start of
Children's Dental Care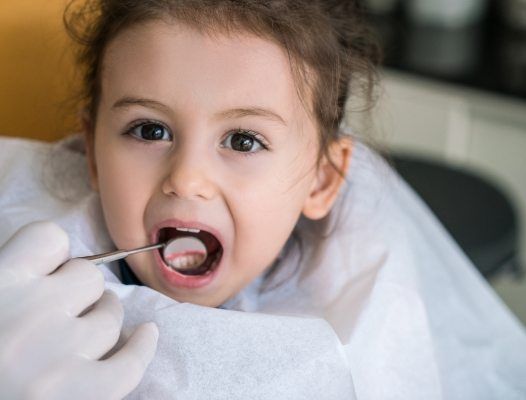 Your DuPont children's dentist recommends scheduling an initial appointment around the time your children are one year old. This visit gives us the opportunity to evaluate the development of their smiles as well as their bite. Then, we can make the appropriate recommendation if early intervention is necessary.
After this appointment, we do need to see your children for regular dental checkups every six months. In the meantime, their smiles do require consistent oral hygiene care at home. During infancy, wipe your baby's gums with a warm wet washcloth after each feeding. When you see a tooth, it is time to bring your child into our dental office!
Extra Care for Children's Teeth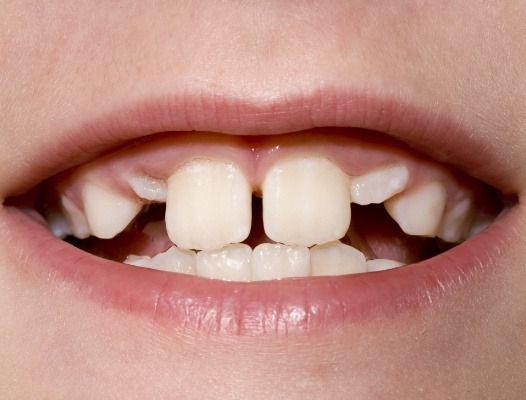 In addition to teeth cleaning and a dental exam, fluoride treatments and dental sealants are another important component of your children's preventive visits. Children are just as susceptible to tooth decay as adults and perhaps even more so because they may not be able to brush and floss well. These two treatments can help in the battle against cavities.
Fluoride is a mineral that strengthens the enamel coating of teeth. Enamel is constructed of mineral crystals that are lost and gained every day as your child eats and drinks. Fluoride helps to remineralize the enamel, keeping teeth strong and able to combat the bacteria and acids that can lead to decay. Gel fluoride is applied to the teeth for a minute at every cleaning.
Dental sealants create a barrier between molars and decay-causing bacteria which can easily become trapped in the pits and grooves of these teeth. Sealants go on as a plastic liquid and are then quickly dried with a curing light. At every cleaning and exam, we will check your child's sealants and reapply if needed.