Porcelain Veneers – DuPont, WA
Porcelain Veneers
in DuPont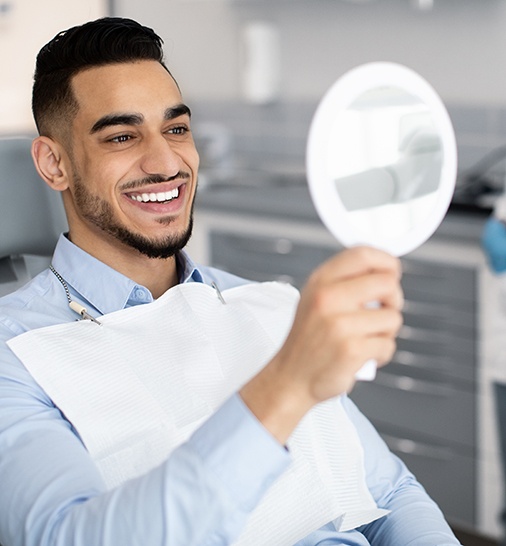 If you have a beautiful smile, then flaunt it. If you do not, then fix it. There are several cosmetic dentistry treatments designed to enhance and improve the appearance of your smile. One of the most popular is porcelain veneers.
As you age, the condition of your teeth has simply had more time to decline. Therefore, there may be stains, discoloration, chips, or cracks that can detract from the appearance of your smile. With porcelain veneers in DuPont, WA, your dentist can conceal any number of cosmetic flaws so your smile is once again picture perfect!
Why Choose DuPont Family Dentistry for Porcelain Veneers?
Realistic, Stain-Resistant Materials
Team of Experienced Dentists
Early and Late Appointments Offered
Get a Dream Smile
with Porcelain Veneers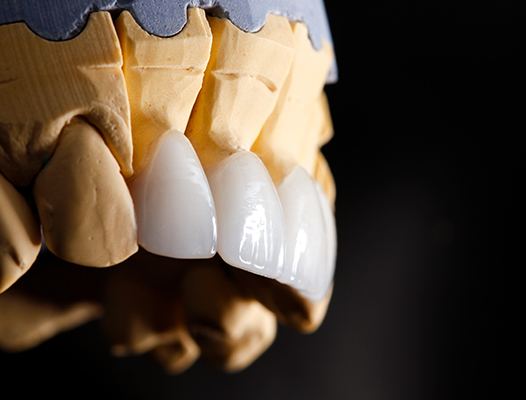 Smile more with porcelain veneers in DuPont Porcelain veneers consist of very thin layers of fine dental porcelain. Veneers are individually designed in the dental lab and then carefully attached to the visible sides of your teeth. Whether you have only one tooth that needs repair or many teeth that show when you smile, veneers can be customized to give you a smile that looks naturally beautiful.
Receiving Porcelain Veneers from Your DuPont Dentist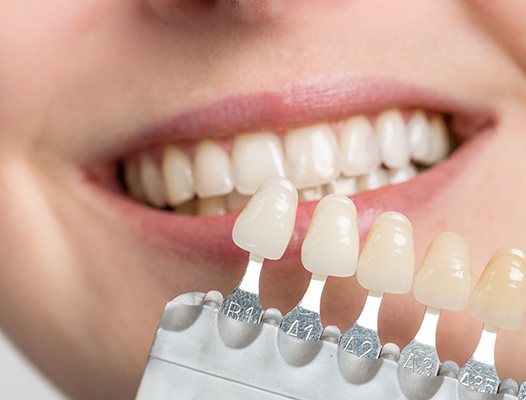 To begin the process of transforming your smile, you will meet with one of the cosmetic dentists in DuPont. This is your chance to point out the flaws you want to hide and the smile you hope to achieve. You can even bring photos of friends, family members or celebrities who have smiles that you would like to emulate. Ultimately, your smile must be right for you, but these pictures can help the dentist understand the characteristics you admire.
Your DuPont dentist will also check for signs of cavities or periodontal disease. As with any cosmetic dentistry procedures, these pre-existing issues will need to be taken care before the process of placing veneers begins.
Two appointments must be scheduled for veneers. At the first visit, we will need to remove a thin layer of enamel from your teeth. It is a minimal amount but can mean all the difference in the way your veneers fit. With this slim layer of enamel removed, your veneers lay evenly with your other teeth and do not look too large. After this step, we will take impressions of your teeth. This allows us to make temporary acrylic veneers for you to wear while our cosmetic dental lab handcrafts the permanent veneers.
In a couple of weeks, the dental lab sends your veneers to our dental office. Each one is checked to make sure it lives up to our high standards of design. Then, the veneers are permanently bonded to your prepared teeth. Once all of the veneers are in place, you will look in the mirror and see a smile that is straight, white, strong, and well-proportioned for your mouth and facial features.
Understanding the Cost of Veneers
When it comes to choosing veneers to transform your smile, you cannot overlook their versatility and longevity, especially when you consider other forms of cosmetic dentistry. Achieving that desired look can help boost your confidence like never before, but as you contemplate the cost of veneers in DuPont, it is important you let a member of our dental team help you choose the right solution for you and your needs.
Cost vs. Cosmetic Dentistry: What's Right for Me?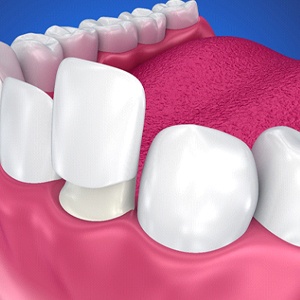 At Dupont Family Dentistry, there are many great cosmetic services available at different price points. While each accomplishes something different, it is helpful to better understand the entirety of your options, which you can discuss with your cosmetic dentist in DuPont during an initial consultation:
Veneers: Placed in just two dental appointments, these custom restorations are versatile in hiding many flaws and can change the shape, size, and color of your teeth. Although not the cheapest solution, it is certainly a worthwhile investment.
Metal-Free Dental Crowns: Capping all of your teeth to achieve a uniform aesthetic can get quite costly. Although metal-free crowns cover the entire tooth, it can be a cumbersome decision if want to transform all your teeth.
Cosmetic Dental Bonding: As one of the cheapest options available, cosmetic dental bonding is great for small, minor imperfections but must be replaced more often than veneers.
Teeth Whitening: There's no denying teeth whitening is a beneficial cosmetic treatment; however, if you want to change the size and shape of your smile, you cannot accomplish this with teeth whitening.
Gum Recontouring: Patients with gummy smiles have great success with this method of treatment; however, it only addresses your soft oral tissues, not your actual teeth.
How to Make Veneers Affordable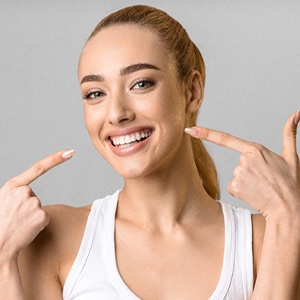 Our team at Dupont Family Dentistry understands cosmetic treatments can be costly. Since most are not covered by dental insurance, especially veneers in DuPont, it is necessary that you determine how you plan to pay before agreeing to move forward with treatment. Fortunately, we have a solution that can make your veneers more affordable – CareCredit!
By enrolling in a low or zero interest payment plan, you can easily begin to pay in monthly installments while remaining well within your budget. With the help of CareCredit, you can focus more on your new and improved smile and less on the financial burden that often comes with cosmetic dental treatments.