Periodontal Disease Treatment – DuPont, WA
Happier, Healthier Smiles Coming Your Way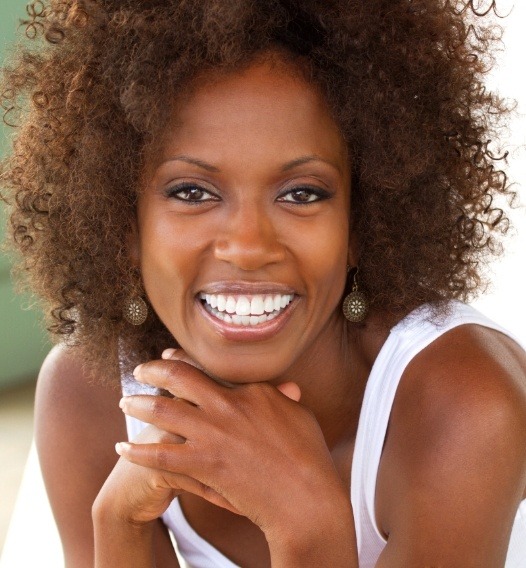 Did you know that periodontal (gum) disease is the leading cause of tooth loss among American adults in the United States? This common infection may seem mild in the early stages, but untreated cases can become dangerous for your oral health and overall wellbeing. Please contact our dental office location today to schedule an exam or peridoontal disease treatment in DuPont, WA or if you have any questions or concerns.
Why Choose DuPont Family Dentistry for Periodontal Disease Treatment?
Most Insurance Plans Welcome
State of the Art Technology
Thorough Scaling and Root Planing
What is Periodontal Therapy?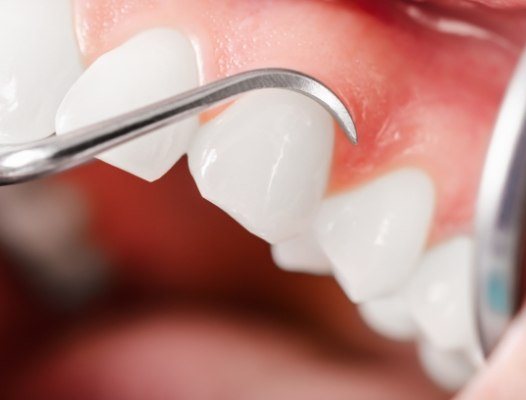 Periodontal therapy in DuPont is required when your gums are inflamed and infected. Your periodontist will suggest this type of therapy in an effort to restore your gum tissue and keep any harmful bacteria from reoccurring. Typically, in these situations, deep gum pockets are present and can easily trap bacteria and food particles. By performing periodontal therapy procedures, it can allow the roots of your teeth to reattach to the gums.
Without proper therapy methods like scaling and root planing, gum disease can cause you to experience bone and tooth loss.
How Does Periodontal Therapy Work?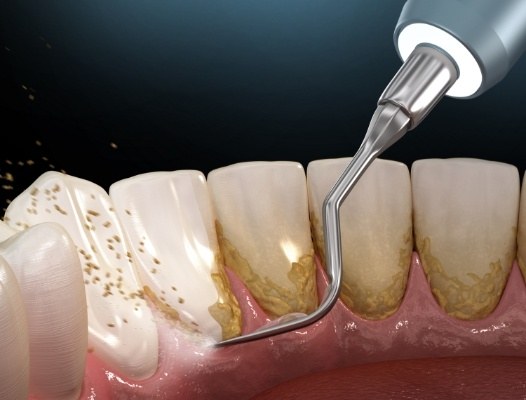 Our recommendation for treatment will depend on your specific needs. If you are currently experiencing gingivitis (the early stage of periodontal disease), then attending more frequent professional cleanings can likely combat the negative effects. However, moderate to advanced symptoms will require more in-depth care.
Our dental office offers a thorough cleaning that is known as deep scaling and root planing, which removes plaque and tartar from underneath the gum tissue with the help of special instruments. Our doctors will also smooth the rough surfaces of the tooth roots to encourage healing.
Benefits of
Periodontal Therapy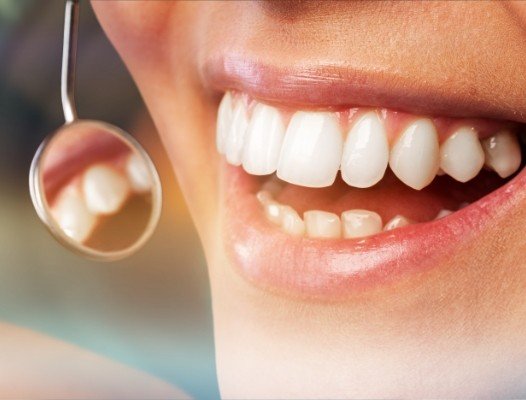 Eliminating Bad Breath – No one wants to be around you when you have bad breath, so by removing harmful bacteria from your mouth, it not only keeps your teeth and gums healthy, but it gives you fresh breath.
Aesthetically Pleasing Smile – Your gums make up a large part of your smile, so when they are red and inflamed, it can keep you from wanting to show it off for pictures. However, with periodontal therapy, you can feel confident about the way your smile looks.
Removing Plaque and Tartar Build-up – Patients who require periodontal therapy will need to see us more frequently than the traditional six-month checkup and cleaning. This will allow us to effectively remove any plaque and tartar that is building around your gum line, and over time, this build-up will occur less and less.
Indicators That You Need Periodontal Therapy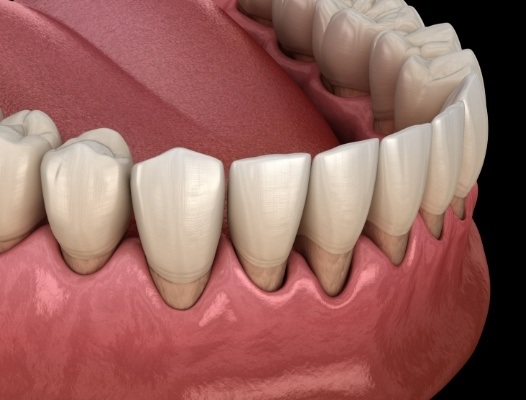 Because millions of Americans suffer from some form of gum disease, the symptoms may not always be easily recognizable; however, before your next appointment, here are a few key indicators that might signal you need periodontal therapy:
Red, tender, swollen gums
Inflamed or bleeding gums
Changes in your bite
Teeth that appear longer due to receding gums
Bad breath
Deep pocket formations around your teeth
Pimple-like sores near the infected site
Periodontal Therapy Frequently Asked Questions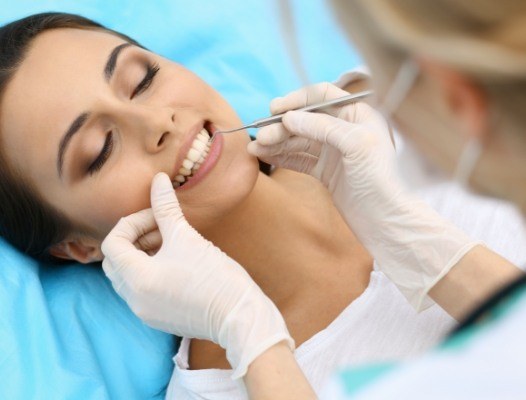 It is natural to have questions when it comes to your oral health, which is why at DuPont Family Dentistry, we have compiled a few frequently asked questions for you to review. If at any point, you have additional questions, please do not hesitate to reach out to us.
What health problems can arise because of gum disease?
When infection and inflammation enter the bloodstream, a patient can experience serious health-related problems, including:
Heart disease (i.e., heart attack, stroke)
Neurological disorders (i.e., dementia or Alzheimer's)
Diabetes
Cancer
Is periodontal therapy covered by my insurance?
Your dental insurance plan may cover part or all of your periodontal therapy, but this is largely dependent upon your insurance company and individual coverage. Not all plans are the same, so we cannot say "yes" or "no," but if you have questions regarding your policy and its benefits, please make sure to contact a member of our dental office who is trained to handle all insurance inquiries. They will be happy to work with your insurance company on your behalf, as well as file any necessary paperwork or claims.
Is periodontal disease linked to diabetes?
Researchers have found that there is a link between periodontal disease and diabetes. The reason is due to infection and inflammation. In fact, one of the leading complications associated with diabetes is gum disease and vice versa. Patients with periodontal disease are at an increased risk of developing diabetes because of the difficulty in being able to normalize blood sugar levels.
What if I lose teeth because my gum disease is too advanced?
Fortunately, there are restorative solutions that can have you enjoying a fully restored smile. Depending on the number of teeth you lose as a result of periodontal disease, dental implants are a viable solution that will not only give you an aesthetically pleasing smile, but it will also give you a more stable, functional, and natural-looking appearance.