Metal-Free Dental Crowns – DuPont, WA
Keeping Your Smile Looking Natural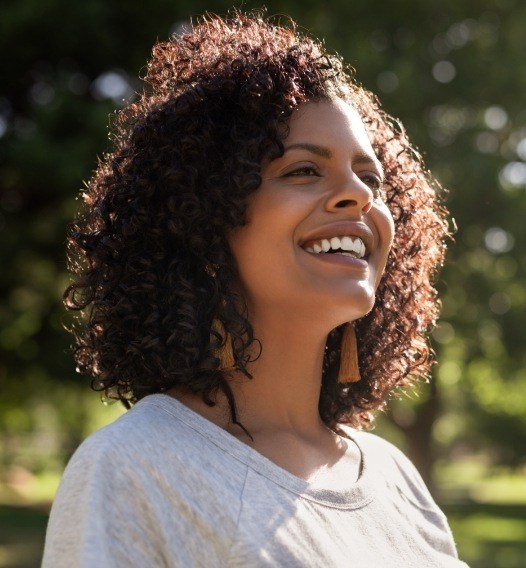 You want a show-stopping smile, but you do not want the spotlight shining on your dental treatment. It is completely understandable and one of the many reasons so many dentists have switched or are now offering metal-free restorations in DuPont. At DuPont Family Dentistry, we offer our patients a great way to treat their problem area using a restorative method that keeps their smile looking natural. Whether you need a dental crown or bridge, the materials we use will make you unable to tell the difference between your real and artificial tooth. Let our team of dental professionals help you achieve a healthy, natural-looking smile today. Call our dental office to schedule an appointment for metal-free dental crowns in DuPont, WA.
Why Choose DuPont Family Dentistry for Metal-Free Dental Crowns?
Durable Tooth-Colored Materials
State-of-the-Art Dental Office
Team of Knowledgeable Dentists
What Are Metal-Free Dental Restorations?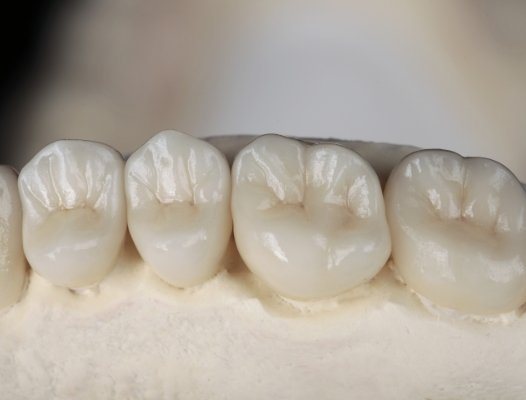 If you need a metal-free restoration because a tooth is severely decayed or damaged, we can help by using a tooth-colored composite resin that is matched to your natural tooth color and placed so it blends in beautifully with the rest of your smile.
When we use the words, "metal-free restoration," this includes:
Tooth-colored fillings that use a composite resin
Tooth-colored dental crowns
Fixed bridges that offer a natural look
Inlays and onlays that blend in seamlessly
It is dependent on the dentist as to what type of material will be used, but for many dentists, a composite resin tends to be the most popular option.
What Are the Benefits of Metal-Free Dental Restorations?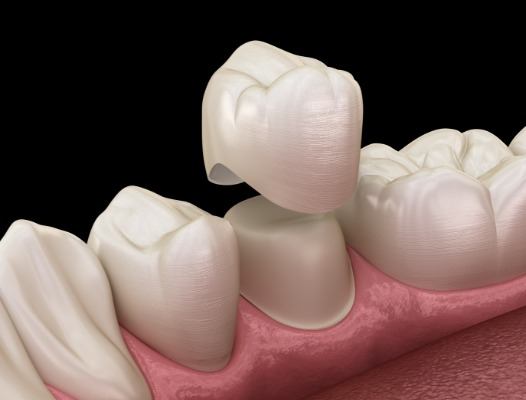 Oftentimes, when damage or decay plague the tooth of a patient, it can be hard to figure out which restorative method will work best. At one time, metal was the only viable option, but this caused great problems for individuals who were allergic or sensitive to metal materials. Over time, dentists discovered the benefits of metal-free restorations, giving all patients a chance to restore their oral health and visual appearance.
Some of the benefits associated with metal-free restorations include:
Available to everyone – Your cosmetic dentist in DuPont is now able to treat all patients because of the metal-free materials used. No more sensitivities or allergies, just natural, beautiful smiles.
Improved confidence and appearance – When your smile is healthy, and you know that no one can tell the difference between your real and artificial prosthetic, you have greater confidence in the way you look and feel.
Longer-lasting restoration – One of the factors patients consider is how long their restoration will last. Thankfully, metal-free restorations last longer than traditional, metal dental crowns or bridges.
Stain-resistant – You will never have to worry about your metal-free restoration becoming stained. You also do not have the additional concern of dark rings forming at the base of your tooth as a result of your metal crown or bridge.
What is the Metal-Free Dental Restoration Process?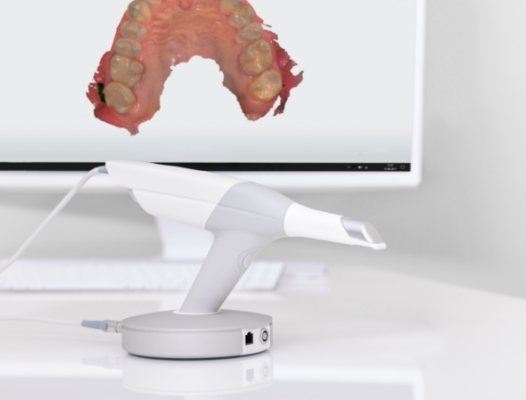 Depending on the type of restoration you are having placed, it can take one to two appointments to complete. Our dentists will evaluate your smile and determine the best course of action to take to restore your smile to its natural beauty.
If you need a tooth-colored filling, all it takes it for us to remove the decayed portion of the tooth and fill it with a composite resin that has been matched to the color of your tooth. Sculpting the resin to ensure it lays flat and blends in nicely, this will seal the tooth in a way that prevents reinfection.
If it is a dental crown, bridge, inlay or onlay that you need, you can expect to visit our dental office twice before the procedure is complete. The reason for this is that it takes some time to create these customized prosthetics. During your first appointment, we will remove a small portion of your tooth enamel to make sure your restoration fits correctly. After taking an impression of the tooth, we will send it off to the dental lab where the technicians will begin working on your prosthetic.
You will return for your second and final appointment once it is ready to be placed. Removing the temporary restoration we placed during your first visit, we will use a special cement to secure your permanent prosthetic in place.