Dental Implants – DuPont, WA
Replace Missing
Teeth Beautifully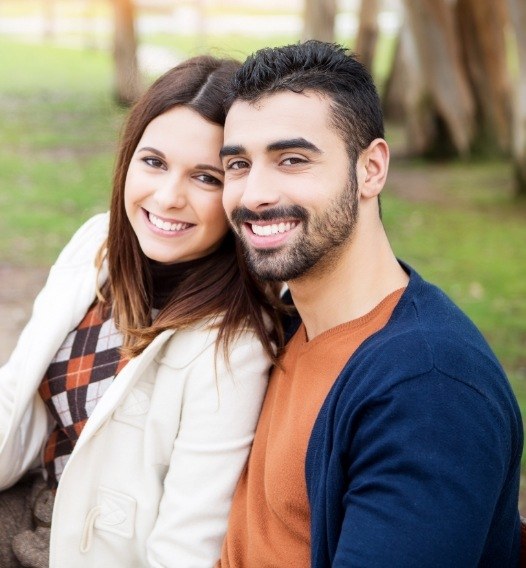 For patients who have lost one or more teeth, there are several excellent options for replacement available here at DuPont Family Dentistry. Although every person's individual preferences and needs are different, our doctors are likely to recommend dental implants as the optimal choice because of their exceptional longevity and aesthetically pleasing appearance. Please schedule your very own consultation to discuss tooth replacement with dental implants in DuPont, WA and receive a comprehensive dental exam today and bring any questions for our dedicated staff members.
Why Choose DuPont Family Dentistry for Dental Implants?
Replace Any Number of Missing Teeth Permanently
Partnered with Local Implant Specialists for the Best Results
Flexible Financing Options Through CareCredit Available
What are Dental Implants?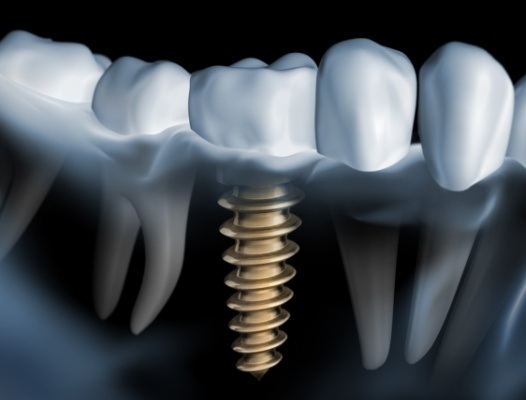 Dental implants are the most lifelike tooth replacement option available today, in both appearance and function. Just like a natural tooth, they are comprised of two parts: the portion below the gumline and what is seen above. A small titanium implant post can be inserted directly into the jawbone to act just like the roots of a natural tooth, providing a stable and strong foundation. Once it has fully integrated with the jawbone, a custom-made restoration will be secured to the top of the implant post. This crown, bridge or denture will be made to look exactly like your natural teeth to blend in with the rest of your smile seamlessly! Dentists consider dental implants to be the gold standard of tooth replacement because rebuilding missing teeth from the roots up offers a smile that looks, feels, and acts just like natural.
The 4-Step Dental
Implant Process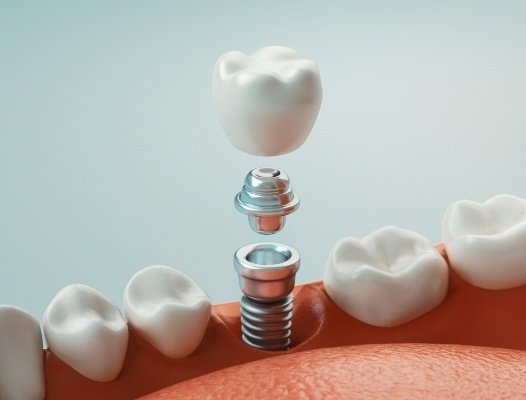 How dental implants work in DuPont is a timely process that involves months of preparation, surgical placement, recovery, and completion. From the initial consultation to receiving your finalized restoration, you must remain committed to the process to ensure your implants are a success. At DuPont Family Dentistry, we partner with the best local implant specialists to ensure optimal results while remaining by your side to make sure you are pleased with your new implants as well as the look and feel of your complete restoration.
It is true that every patient's experience will differ simply because every case is unique, but the process all individuals must go through remains the same:
Initial Dental Implant Consultation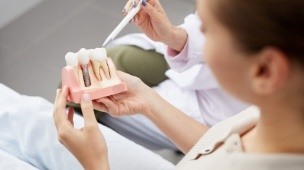 When meeting with one of our skilled dental experts for your initial consultation, you can expect to go through a thorough examination of your oral and overall health. Not only will we use advanced technology to evaluate the status of your mouth and facial structures, but we will discuss your general health and whether you are ready to undergo the minor oral surgery that is required to receive dental implants in DuPont.
If there proves to be a lack of jawbone density, you require tooth removal, or you are suffering from gum disease, we will likely recommend preliminary treatments like periodontal therapy, bone grafting, or tooth extraction.
No matter if you require additional treatment or receive the green light for oral surgery, we will deliver a complete treatment plan that discusses the timeline for your new smile and its cost.
Dental Implant Surgery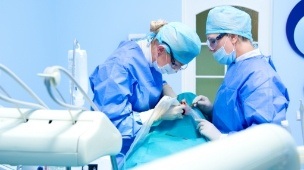 Partnering with the best implant surgeons and specialists in the area, our team will make sure you receive the care and attention you need during this phase of treatment. Your implant dentist in DuPont will begin by administering local anesthesia to numb the appropriate areas of your mouth before making small incisions in your gums. After carefully angling and positioning each implant, they will close the gum tissue and place a protective cap. This is necessary to allow for effective healing when you return home.
Dental Implant Osseointegration/ Abutment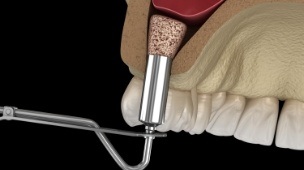 As you heal from this minor surgery, which can take anywhere from three to six months depending on how many implants are placed, the post and surrounding bone tissue fuse together. As this happens, the bone anchors the implant that will hold your eventual tooth restoration sturdily in place. It may also be necessary for you to return to have a metal abutment put into place, which will connect your customized restoration to the actual implant.
Delivery of Dental Implant Restorations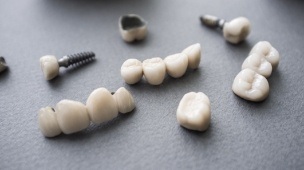 The final step in the dental implant placement process is receiving your dental implant crown, bridge, or denture. Because this type of tooth replacement is highly versatile, it is commonly used to treat all types of tooth loss. This is great news for individuals like yourself who prefer a more permanent option as opposed to fixed bridges or partial or full dentures. Our team will affix a beautifully crafted restoration designed by local lab technicians. Abiding by the specified size, shape, and color, your new teeth will blend in with your remaining healthy teeth and give you a fully restored smile.
Benefits of Dental Implants
Why are dental implants better than other options such as a bridge or denture? By replacing a missing tooth from root to crown, an implant is the most lifelike tooth replacement available today. With a strong and stable implant, you will be able to enjoy a wide variety of benefits that you simply cannot get with other options. Not to mention, you will join the more than 3 million individuals who are already enjoying life with these permanent prosthetics! Here are just a few of the many benefits of dental implants in DuPont and why they are considered the next best thing to natural teeth.
Day-to-Day Benefits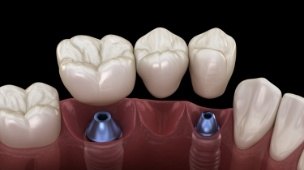 Denture wearers often remark of their insecurity and embarrassment when wearing prosthetics that slip or fall out. In fact, around 10% admit they avoid social gatherings altogether. With dental implants, you can enjoy socializing with family, friends, and colleagues and ultimately embrace a better quality of life.
Your favorite foods no longer need to be a thing of the past. Instead, you can enjoy consuming various foods, textures, and beverages because of the increased bite force and chewing power you will receive with dental implants. Also, your favorite hot tea or coffee will not put your implants in danger of warping like they would dentures.
Your oral health will significantly improve because of the ease that comes with cleaning your dental implants in DuPont. Instead of spending time soaking your prosthetics, you can enjoy the easy maintenance of brushing, flossing, and rinsing like normal every day!
Health Benefits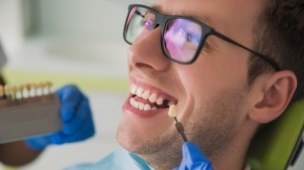 If your overall health is a concern, replacing your missing teeth with dental implants is the best way to reduce your risk for osteoporosis, cardiovascular disease, and diabetes. With many people missing at least 5 teeth by the age of 65, the risk for serious health problems goes up. However, with dental implants, you can replace these teeth and go on to extend your lifespan.
Dental implants do not require altering your nearby healthy teeth nor do they result in jawbone deterioration. With fixed bridges, your adjacent teeth must be altered to ensure your bridge properly fits, and with dentures, your prosthetic only sits on top of the gums, which results in your jawbone weakening over time. With implants, you can enjoy a more youthful appearance because of the continuous stimulation to your jawbone.
Oral sores will no longer be a problem because your implants will remain firmly in place. Unlike dentures that can fit poorly when changes to the facial shape occur, you will not need to worry about this problem with dental implants.
Long-Term Benefits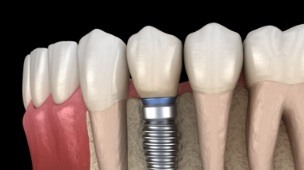 If you prefer a solution that will last a lifetime, choose dental implants. Their titanium structure and ability to fuse with bone will have them remaining firmly in place for decades or even a full lifetime.
The upfront cost of dental implants is high, but they are much more cost-effective in the long run when you consider you do not need to purchase dental adhesives to hold them in place or specialized cleaning products to maintain them. You will also avoid paying for regular adjustments and replacements every 5-10 years, which is typical when wearing a denture or fixed bridge.
You will feel much more confident in choosing dental implants when you learn that they have a success rate of 98% when put into place by a trusted implant dentist in DuPont. That rate becomes 90-95% after 10 years, making it a safe, reliable, and superior option for tooth replacement.
Who Dental Implants Can Help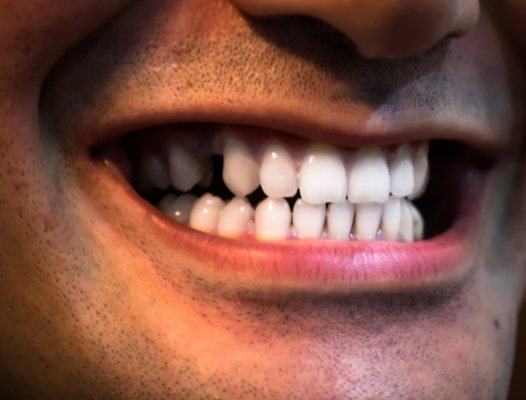 Whether you need to replace a single tooth or a whole row of teeth, there is an implanted prosthetic that can restore your complete smile. With more than 3 million people already enjoying their new smiles thanks to dental implants, and a 98% success rate upon initial placement by a dental implant dentist in DuPont, most adults who are living with tooth loss can embrace a better quality of life because of the distinct advantages provided by these permanent prosthetics. The team at DuPont Family Dentistry is here to help you take the next step in your oral healthcare journey and will ensure your mouth is ready for the benefits that can only be achieved by dental implants. After a thorough examination, we will build a personalized treatment plan that is just for you.
Who is a Good Candidate for Dental Implants?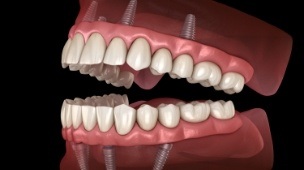 You will be pleased to learn that most adults are eligible for dental implants. However, it is necessary to undergo a complete examination to determine the status of your oral and overall health. Some of the factors we will consider during your initial consultation include:
Oral Health: If you have cavities or gum disease, it will be necessary to receive appropriate treatment to address these problems and improve the health of your smile.
Overall Health: You will be required to undergo minor oral surgery when receiving dental implants, so you must be healthy enough to be put under anesthesia.
Enough Jawbone: Your dental implants in DuPont require a stable foundation, so you will need enough jawbone to create a strong support system for your implants and custom restoration.
Even if you feel you are not a candidate for treatment, our team of experts can examine your oral cavity and facial structures to provide a definitive answer. If there is proof that you have insufficient jawbone, gum disease, or another serious problem, there are preliminary treatments we can perform to create a healthier, more durable environment for your implants later on.
Missing 1 Tooth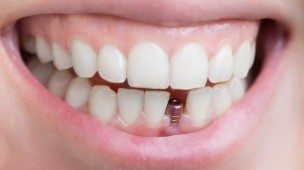 With more than 120 million people in the United States missing one tooth, the idea of receiving dental implants is a welcomed reality for many who assume fixed bridges are the only option. If you are missing one tooth, our dentist and their team can position a single implant post to support a dental crown. This implant will be positioned to take advantage of the greatest bone density where you need it most.
Missing Multiple Teeth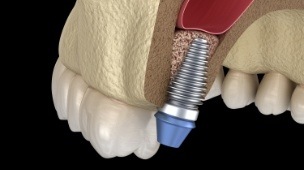 If you are dealing with several consecutive missing teeth, then an implant bridge may be the ideal solution. At least two implant posts will be required at both ends of the bridge for good support. Once in place, the bridge, which consists of two or more crowns, will blend in seamlessly with your other teeth. This prevents using your regular, healthy teeth that must be altered to receive a fixed bridge.
If you have multiple nonconsecutive missing teeth, we can create an implant partial denture that will secure into place once your implants are anchored to your jawbone.
Missing All Teeth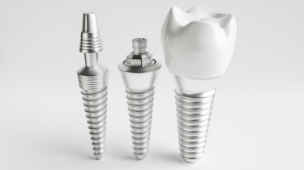 If you are missing all of your teeth along your top or bottom arch, then perhaps you should consider an implant denture. With this, you will enjoy all the beauty of a natural-looking denture and the security of dental implants. Placing between 4 and 6 dental implants along the arch, we can ensure maximum stability and support before securing a customized denture to your implants and helping to restore your smile.
Learn More
Understanding the Cost of Dental Implants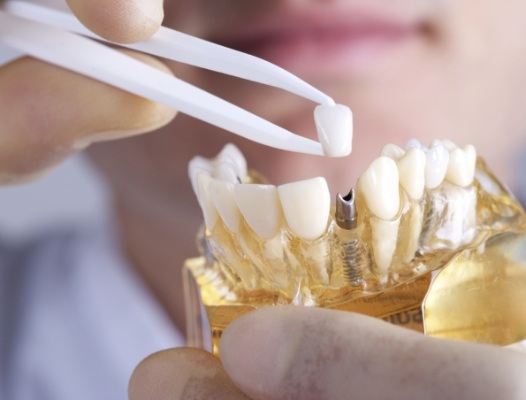 On average, the cost of dental implants in DuPont runs between $1,500 and $2,000. But there is more to that cost than meets the eye.
First, you must consider the longevity of dental implants. The truth is that these tooth replacements can last for the rest of your life if you commit to excellent oral hygiene. By brushing your teeth twice a day with fluoride toothpaste, flossing at least once daily, and attending dental checkups every six months, you not only ensure the health of your natural teeth but your dental implants as well. Just like your own teeth, dental implants depend on healthy gum tissue to remain strong and secure. The implants in your jaw could become infected as a result of excessive bacteria in your mouth. However, with stringent oral hygiene, you will be able to enjoy the benefits of dental implants for years to come.
Only until our team examines your smile and formulates a personalized treatment plan will we be able to provide a thorough estimate for the cost of your dental implant treatment.
Preliminary Treatments & Dental Implant Surgery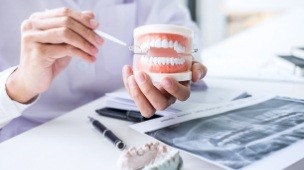 If you need a preliminary procedure before you receive your dental implants, then this cost will also need to be factored into your decision. For instance, your dentist may need to extract teeth or plan for a bone or tissue graft in order to strengthen the portion of your jawbone and gums that will support the implants. The cost of these procedures varies according to the complexity of each case.
Also, dental implant surgery is an added cost that you will be expected to pay. Because our dental office partners with the best specialists and surgeons in the area, you will be expected to pay an implant dentist in DuPont separately in addition to paying for the customized restoration when you receive it from our dental office.
The Parts of Your Dental Implant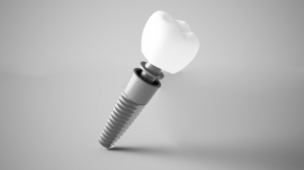 Dental implants consist of various parts, and based on the size, material, brand, type of restoration, and the number of implants you will need, your cost for treatment can remain low or increase quickly. It is important to remember that searching for inexpensive prosthetics may not lend the same high-quality results, causing you to pay more in the future. Because most dental implants in DuPont are made out of titanium or zirconia, our team will go over which material is best for your smile as well as the size of the implants you will receive.
You can also expect the price to increase if you need more than one dental implant. Naturally, a single missing tooth will cost much less than an entire arch; however, an implant denture will be more cost-effective than a traditional prosthetic (i.e., full denture).
You can trust that our team will be ready to sit down with you to discuss your complete implant process and go over the costs associated with each part of your implant. Whether you need a crown, bridge, or denture to restore your smile, we will identify the most affordable way to achieve your new smile without sacrificing quality.
How Dental Implants Can Save You Money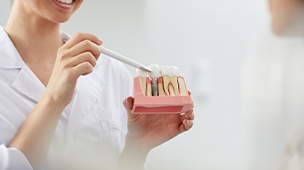 Wearing dentures and fixed bridges may seem like a more affordable option, but when you compare the cost associated with upkeep, you will find that dental implants are far more cost-effective. Their lack of dental adhesives and special cleaning products can significantly help to cut costs, and you will not need regular replacements every 5-10 years like you would with dentures or bridges.
Dental implants also make it possible for you to easily maintain your smile in its entirety because they act just like regular teeth, allowing you to clean them using the same tools you use each day. As a result, you will lower your risk for common oral health problems and maintain more of your jawbone over time because of the continuous stimulation delivered with the help of your implants.
Does My Dental Insurance Cover Dental Implants?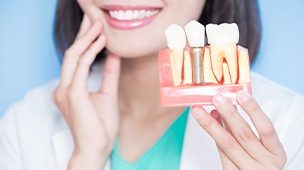 You might assume that dental insurance companies are willing to pay for dental implant placement. Unfortunately, this is usually not the case. Because they do not deem them "medically necessary," patients are often advised to find other ways to pay for treatment. But before you throw in the towel or assume the worst, you may find that your insurer will pay for preliminary treatments, the customized restoration, or even your preliminary treatments, which can help lower your out-of-pocket expenses.
Making Dental Implants Affordable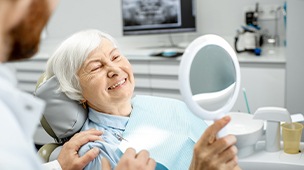 When faced with the remaining balance of your dental implant placement, you will need assistance from an alternative source. Fortunately, at DuPont Family Dentistry, we are pleased to work closely with CareCredit, which is a third-party company that offers flexible financing in the form of low and no interest payment plans. If you are eligible, you can enroll and break up the cost of your treatment into manageable payments, allowing you to stay within your budget.
Dental Implant Post-Op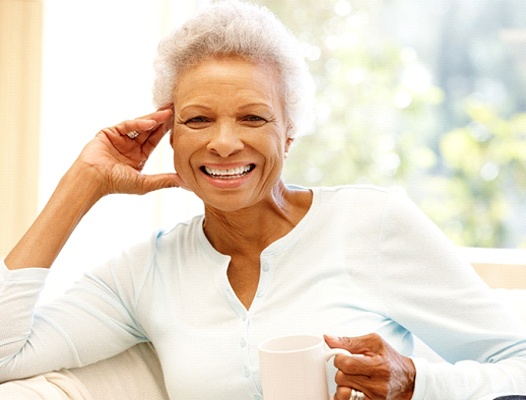 Knowing how to take care of your new teeth is the most important component to ensuring a longer-lasting smile. This is why the team at Dupont Family Dentistry is here to provide dental implant post-op instructions in DuPont. From what you can expect immediately following your oral surgery to maintaining good oral hygiene, breaking bad habits, and eating healthy foods, you will have all the information you need. If you have questions about life after dental implant surgery, do not hesitate to contact our office.
What to Do Directly After Dental Implant Surgery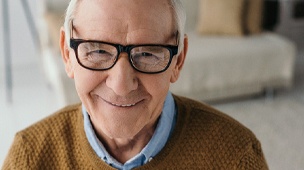 After your dental implants in DuPont are firmly in place, you will need to be mindful of not allowing your blood clot(s) to dislodge. Otherwise, you might experience a dry socket, which can be painful and put you at risk for infection. While your gums are healing from surgery, make sure you keep the following in mind:
Avoid touching or poking your surgical sites with your tongue or finger
Avoid spitting to prevent dislodging your blood clot(s)
Avoid using tobacco products or smoking for at least 24 hours. It is highly recommended that you give up this bad habit to minimize your risk of dental implant failure
Do not use a straw to sip beverages, as this, too, can cause a dry socket
Get ample rest
Common Side-Effects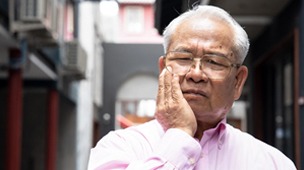 Oral surgery of any kind will leave you feeling sore and somewhat uncomfortable in the following days. However, even if you are concerned about post-op side effects, do not be alarmed if any of the following occur:
Intermittent bleeding. Clean gauze can be used to curb it.
Additional swelling. A cold compress applied to the area for 10 minutes at a time will work to reduce swelling and decrease discomfort. It is normal to see swelling for up to one week after oral surgery.
Minimal discomfort, as your bone and gums will naturally be sore in the days after your implant placement. Over-the-counter medication and a cold compress can help.
Diet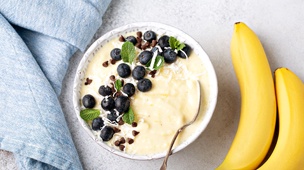 While you may be craving some of the unhealthiest foods after your oral surgery, it is best if you consume soft foods while recovery from implant placement. The best choices include:
Pasta
Scrambled eggs
Yogurt or ice cream
Pudding
Soup (warm, not hot)
Mashed potatoes
Remember, it is best to avoid chewing on the side of your mouth with the surgical sites. After several days, you will likely begin to feel better and can resume eating a normal diet. However, only you know how you feel, so this can vary from person to person.
Health & Oral Hygiene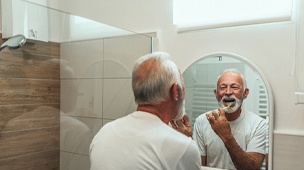 One of the most prominent tips your implant dentist in DuPont will provide is to maintain optimal oral health. Keeping gum disease and tooth decay from forming will only serve to benefit you and your future smile. To maintain healthy teeth and gums, try:
Brushing your teeth 24 hours after your surgery but also being mindful near the surgical sites.
Avoiding mouthwash that contains alcohol.
Gently rinsing your mouth with a saltwater mixture 2-3 times each day to cleanse your oral cavity. Just be mindful not to spit or swish too vigorously.
What to Do After Your New Teeth Are Attached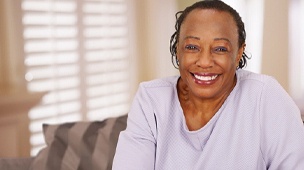 When finished your dental implant placement treatment, you will discover few symptoms occur once your actual restorations are put into place. While some mild soreness is normal, you can expect to begin enjoying your new and improved smile almost right away! With dental implants in Dupont, you will never need to live with tooth loss ever again. Instead, you can appreciate the time and money spent to complete and restore your smile.
Dental Implant Failure & Salvage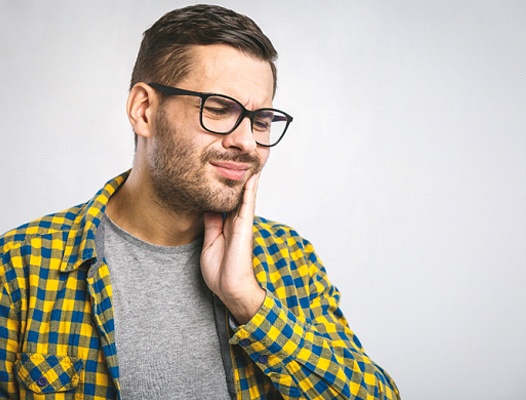 Dental implants are known to have a 95% success rate upon initial placement. After 10 years, this rate remains close to the same. Unfortunately, there are instances when these permanent prosthetics can fail. If you begin to notice a tooth is loose immediately after it is put into place or even years later, you will be pleased to learn that the team at Dupont Family Dentistry are here to provide dental implant salvage so you can continue to embrace a better quality of life with your fully restored smile.
Dental Implant FAQs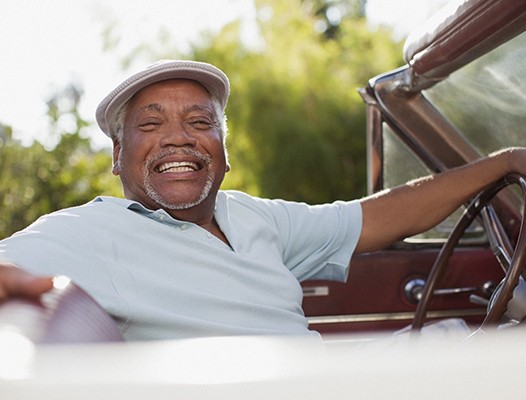 Now that you know a bit more about dental implants in DuPont, there's still a chance that you have many questions about the process, expectations, and simply living life with your new smile. At Dupont Family Dentistry, our team is here to provide the answers you need to feel confident about your decision to choose permanent prosthetics to replace your missing teeth. To help you achieve more insight, we've compiled the answers to various questions posed by previous patients. If you don't see yours listed below, contact us to schedule an appointment today.
How successful are dental implants?
Most adults can expect to receive the green light for dental implants. As long as you're in good general oral and overall health, you can expect them to be highly successful when placed by a trusted professional. It's not uncommon for the success rate to be around 95% initially and depending on how well you take care of them over the years, they can have a success rate of 90-95% after 10 years! How well your dental implants hold up also depends on their location in your mouth, as molars tend to experience more strain and pressure because they aid with chewing.
Am I too young to get dental implants?
It's highly unlikely that a dentist will ever recommend dental implants for a patient under the age of 18. In fact, most people are at least in their mid-20s before learning they can receive permanent prosthetics. The reason is that a young person's jawbone doesn't stop growing or developing until young adulthood. If dental implants in DuPont are placed too early, it can impact bone development and cause serious complications to occur.
Can I get dental implants if I smoke?
While it is possible, it is strongly advised that you stop before undergoing dental implant surgery. The reason is that tobacco of any kind can lead to dry mouth, which causes healing to take longer. It can also make it much harder for osseointegration to occur. While attempting to heal from our implant surgery, you will be more at risk for a dry socket if you smoke. The best thing you can do is to stop smoking at least two weeks before your surgery and hold off until 2-3 months after you've healed. If you'd rather kick the habit for good, you can find cessation resources that can help.
Do dental implants decay?
No, dental implants are not porous like regular tooth enamel. As a result, they cannot decay or get cavities. However, if you have any natural teeth, they can certainly develop decay if you're not properly maintaining your smile. You can also develop gum disease if you are forgoing brushing and flossing. Allowing decay or gum disease to form can put your dental implants at risk of failing. This is why ensuring optimal oral hygiene is essential.
How soon after a tooth extraction can I get dental implants?
It is dependent on how much of your jawbone remains and how many teeth need to be removed. If you have enough healthy jawbone, there is a chance your implant dentist in DuPont can place a new tooth immediately. However, it is most commonly recommended that you wait 3-6 months before receiving dental implants. If you wait too much longer, you could be putting yourself at risk for bone shrinkage because there is no tooth to stimulate it.
Maintaining & Caring For Your Dental Implants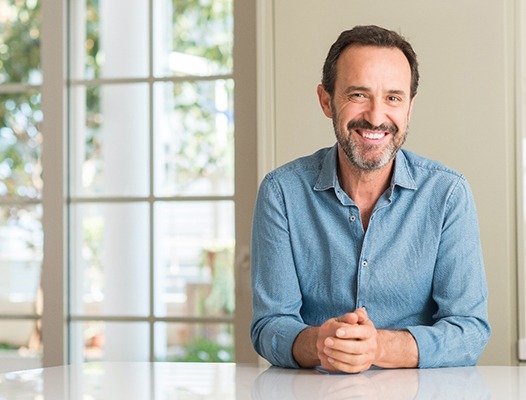 Establishing optimal dental implant care in DuPont is essential if you want to extend the lifespan of your dental implants. These titanium posts are designed to last 30 years or more, but if you do not practice optimal oral hygiene, regularly see your dentist for checkups and cleanings, forgo bad habits, and better protect your smile, you can face the potential of implant failure and further complications. At Dupont Family Dentistry, you can trust our team to provide you with the information you need to ensure a long and happy smile that allows for greater functionality each year. Review the tips below to better equip yourself with the tools and techniques to take care of your smile. Contact us today if you have any questions!
Making Oral Hygiene a Priority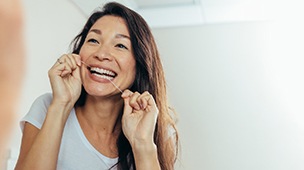 Brushing twice a day for two minutes, flossing at least once before going to bed, and rinsing with an antiseptic mouthwash will help to keep tooth decay, cavities, and gum disease from forming. While it is true your dental implants in DuPont cannot decay, your natural teeth can, which is why maintaining good oral hygiene is important. Not to mention, your soft oral tissues can still be attacked by growing bacteria. Using the appropriate dental products can help to alleviate and lower your risk for potential plaque and tartar forming around your teeth and gums, which can ultimately cause gum disease and eventual bone loss if left untreated.
Eating a Healthy Diet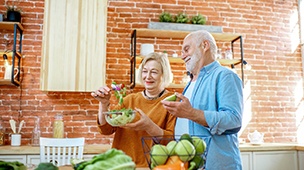 Sugars and starches may be tempting and enjoyable to eat, but they can wreak havoc on your pearly whites and gums. Instead of allowing bacteria to form and cavities to develop, swap out these ingredients for fresher food options like fruits, vegetables, leafy greens, lean proteins, and low-fat dairy. Helping to strengthen tooth enamel and encourage optimal gum health, you can take comfort knowing your dental implants will not be negatively affected by the meals and snacks you choose to consume.
Breaking Bad Habits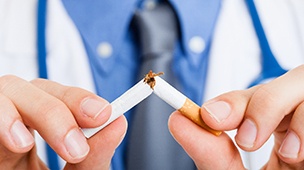 Breaking bad habits isn't easy. However, if you live with dental implants, you'll need to be mindful of any of the following unhealthy habits that can cause problems for your permanent prosthetics:
Smoking and/or tobacco use
Chewing inanimate objects (i.e., pens, pencils)
Eating ice
Biting your fingernails
Using your teeth as tools to open packages and containers
Each of these habits can damage your dental implants, requiring that you spend additional time and money to fix your smile and restore its functionality.
Protecting Your Dental Implants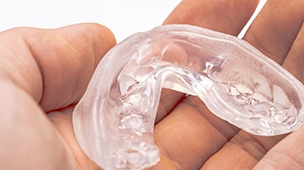 Whether you are an athlete who spends your days out on the field, court, or track, or you tend to become stressed after a long day at work, you will want to invest in a customized mouthguard to keep your natural and artificial teeth protected from damage. Playing sports can be a fun extracurricular activity; however, should you take an elbow to the face or a fly ball misses your glove, your mouthguard can prevent severe damage to a particular area of your mouth.
Also, if you don't play sports but find yourself regularly stressed because of work, home obligations, or the state of the world, you may grind your teeth at night, causing tooth enamel to wear down. Although your implants do not possess porous tooth enamel like regular teeth, bruxism can lead to implant failure if you do not choose to wear a customized mouthguard that is comfortable and easy to wear.
Scheduling Regular Dental Checkups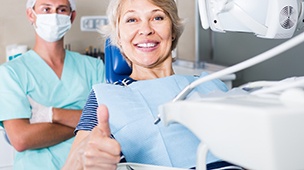 Regular dental checkups and cleanings are essential if you want to extend the lifespan of your dental implants. Meeting with your implant dentist in DuPont twice a year can be one of the most important decisions you make. Not only do these visits allow us to examine your smile in its entirety, but we can easily identify signs of tooth decay, cavities, and gum disease early on as well as pinpoint any small fractures, chips, or cracks in your implants that allow for an easy fix.