Dental Checkups & Teeth Cleanings – DuPont, WA
Smile Confidently with Checkups and Cleanings at DuPont Family Dentistry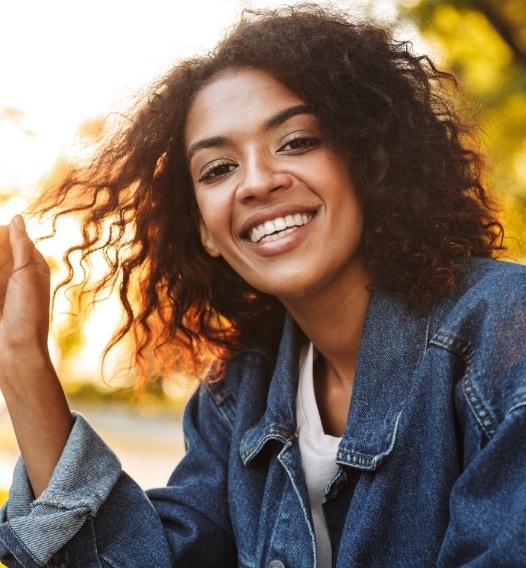 Our dentists truly enjoy seeing you smile. But more than that, we also want to ensure that your oral health is the best it can be. The American Dental Association recommends that every member of the family have at least two dental checkups a year. With regularly scheduled dental checkups and teeth cleanings in DuPont, WA as well as an examination, we can help you maintain a bright and healthy smile and avoid dental disease too.
At DuPont Family Dentistry, a dental checkup consists of teeth cleaning, an exam and plenty of helpful dental education. We offer tips to make sure you are brushing and flossing your teeth as well as possible at home. In addition, we will talk to you about the other services we offer so you will be knowledgeable about various treatments that can repair or improve your smile.
Why Choose DuPont Family Dentistry for Dental Checkups & Teeth Cleanings?
Friendly, Gentle Dental Team
Advanced Dental Technology
Early and Late Appointment Times
Your Teeth Cleaning
in DuPont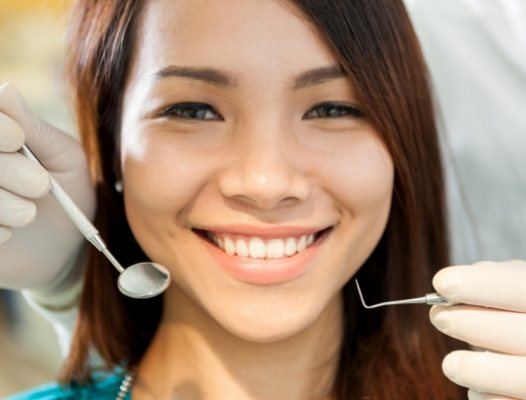 We use special cleaning instruments to help us remove surface stains that could otherwise begin to discolor your smile. In addition, we remove dried on bits of tartar that often accumulate along the gum line. Tartar, which is calcified plaque, can only be removed in the dentist's office. If not scraped away, this troublesome substance can lead to the development of gum and bone disease.
Fighting Gum Disease at Dental Checkups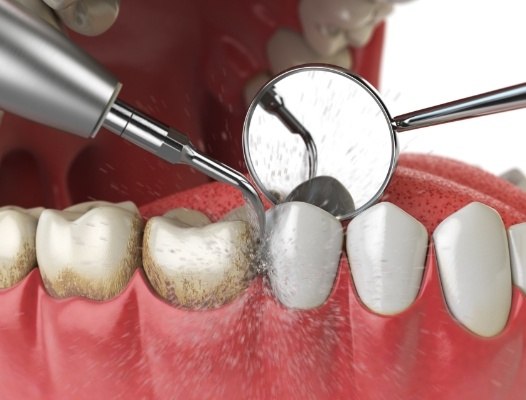 During the examination portion of your checkup, we will measure the depth of your gum pockets which is the area just around each tooth. A pocket that is deeper than four millimeters may be an early indicator of gum or periodontal disease. Other signs include red and swollen gums that tend to bleed when you brush or floss your teeth. Our dental office offers periodontal therapy to reverse the effects of gum disease. Scaling removes plaque and tartar from above and below the gum line while planing smooths rough root surfaces.
Your DuPont dentists will also visually examine each tooth and take annual digital x-rays to look for cavities, cracks in your teeth or fillings that are loose or in need of repair. Finally, we will examine your mouth and throat for the early warning signs of oral cancer. We are looking for sores that will not heal, a scaly patch of tissue, or a lump in any soft tissue. When discovered early, oral cancer is treatable.
We look forward to welcoming you and your loved ones to our DuPont dental office for many years to come. Please reach out to us today to schedule your next appointment.