Dental Crowns – DuPont, WA
Repair Your Teeth with Reliable & Natural Restorations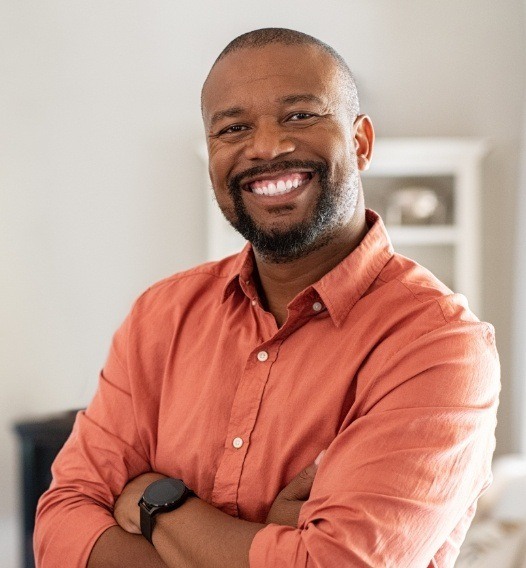 Dentists have long been using dental crowns to treat severely decayed or damaged teeth. Made from porcelain and ceramic materials, these restorations are customized based on your needs. At DuPont Family Dentistry, our team of experts can deliver beautiful results that help to restore functionality when biting down, speaking, and even smiling. If you suspect your tooth may need a customized dental crown, do not wait to seek professional help. Call our office to let us know of your needs so that we can work to get you right in.
Why Choose DuPont Family Dentistry for Dental Crowns?
Long-Lasting Porcelain and Ceramic Crowns
Personalized Treatment Plan
Advanced Dental Technology for Greater Patient Comfort
What is a Dental Crown?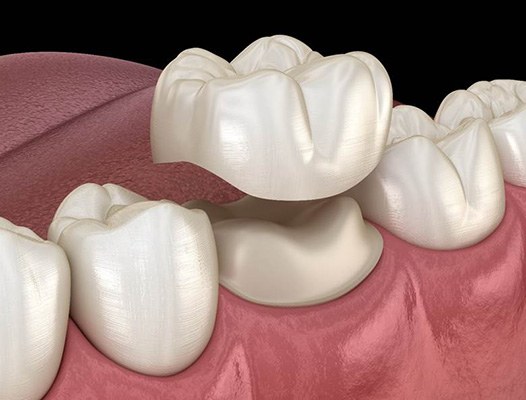 Also known as a dental cap, your dentist may recommend a crown when tooth decay is too extensive to be repaired with a filling or when a penetrating crack or fracture threatens the strength and structure of a tooth. In addition, crowns are often used to protect a tooth that needs root canal therapy, rebuild a tooth that is abnormally worn or improve the appearance of one that is misshapen.
The Dental Crown Process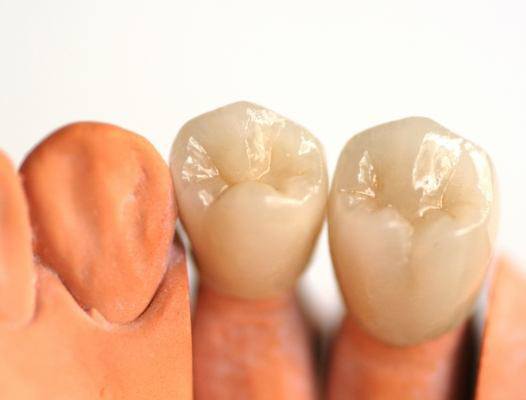 Placing a dental crown in DuPont can usually be completed in just two appointments. At your first visit, the tooth is prepared to receive the crown.
If there is a cavity, our dentists will remove the decayed portion of the tooth and then reshape it to accommodate the crown. Portions of the chewing surface, as well as the sides, are filed away to ensure that your crown fits comfortably. A temporary crown is attached so your tooth is protected until the permanent crown arrives from our dental lab. At your next appointment, this customized crown is cemented to the prepared tooth to restore form and function.
The Benefits of Getting a Dental Crown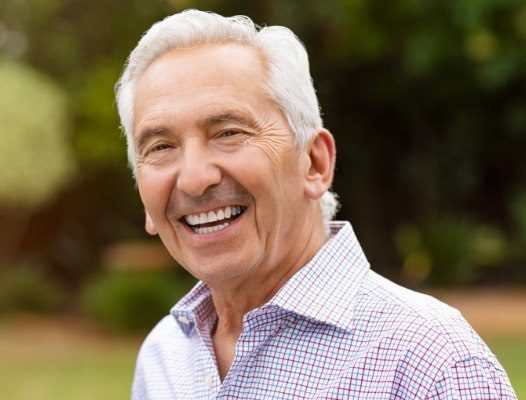 When used, dental crowns offer the perfect solution for tooth restoration. Fabricated as a single unit, a crown can be used to treat decay or serious damage. They can also:
Create a more youthful-looking appearance
Generate greater confidence
Last 15+ years with regular care
Are easier to maintain
Better protect the vulnerable tooth underneath
Allow for improved oral functionality
Dental Crown FAQs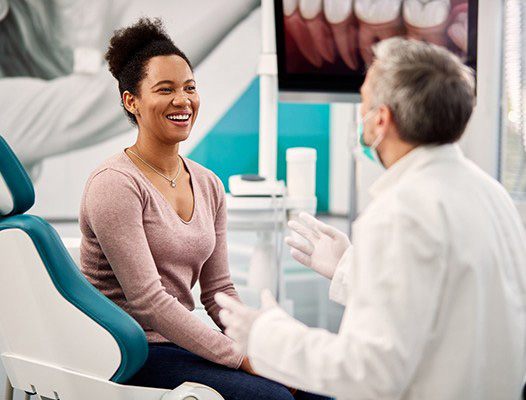 While listening to your dentist discuss the many benefits of dental crowns in DuPont, you may continue to wonder if it is the right method of treatment for you. Although you understand it can better protect your weakened tooth in a way other solutions cannot, it is natural to have questions and concerns before committing to any particular treatment option. The good news is that our team at Dupont Family Dentistry is here to provide the answers to some common questions asked by our patients. Review the information below and do not hesitate to contact us should you have any additional inquiries.
Are dental crowns permanent?
Although individuals tend to use "permanent" as a loose term, the truth is dental crowns are permanent but can last 5-15 years with proper care. The process that is involved in receiving a dental crown is, in fact, irreversible, however. Your dentist must reshape your tooth to ensure a snug fit once the crown is in place, and this loss of tooth structure cannot be restored.
While the tooth will no longer be without a dental crown protecting it, this unique restoration prevents further damage to the underlying tooth, allowing it to survive and remain in place. As long as you commit to proper oral hygiene, regular dental checkups, avoiding unhealthy habits, and wearing a mouthguard, you can expect your restoration to last a decade or longer.
Do dental crowns get cavities?
The actual crown cannot decay because it is not porous like traditional tooth enamel. However, the underlying tooth can become reinfected if you are not careful. The reality is that a crowned tooth has the same risk of decay as one that is without a crown, so optimal oral hygiene is essential. Bacteria and plaque can easily enter and spread, damaging and infecting the existing tooth.
If you want to keep this from happening, make sure you are brushing, flossing, and rinsing according to our dental team's instructions as well as attending six-month dental checkups and cleanings.
Are dental crowns safe for an MRI?
Depending on the material used for your crown, it may or may not be safe for you to have an MRI. Typically, all-porcelain crowns will not cause any problems when undergoing the magnetic resonance imaging (MRI) process. However, if your dentist in DuPont placed a metal or porcelain-fused-to-metal crown, it could cause issues.
If your crown is much older, the risk for problems will increase, but the good news is that in recent years, metals are being made to not interfere should a patient need an MRI. The important thing to remember is if you have any metal inside your mouth, always let the technician know beforehand, as the metal crown could distort the magnetic field inside the machine. The images captured will appear warped and make it harder for your physician to provide a proper diagnosis.
You should also be aware that your crown could become loose as a result of the magnetic field.
Can dental crowns be whitened?
No, a dental crown cannot be whitened. Traditional tooth enamel is porous, allowing the bleaching agent to penetrate and blast away stains. However, a dental restoration like a crown is not and will remain the same color. While metal-free crowns blend in with your existing teeth to create a seamless match, you may opt to ask your dentist about teeth whitening before you receive your crown. This will ensure that your dentist matches your new restoration to the brighter color of your smile.