Restorative Dentistry – DuPont, WA
Renews Your Complete, Confident Smile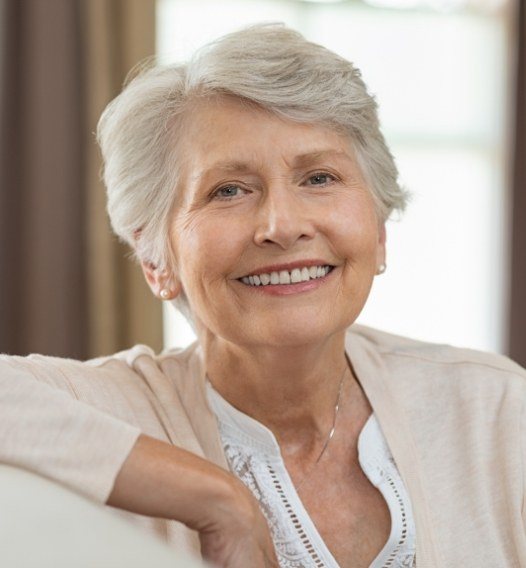 Many patients will experience concerns like dental decay and oral injuries over the years even with the help of valuable preventive services. If you or a family member is struggling with a smile that is not at its best, please visit DuPont Family Dentistry and allow us to provide you with the kind, supportive atmosphere, and high-quality restorative services you need. Above all else, our doctors strive to protect your natural teeth and only recommend treatment that will genuinely benefit your oral health and overall wellbeing. Contact our dental office today for a comprehensive exam and restorative dentistry in DuPont, WA.
Why Choose DuPont Family Dentistry for Restorative Dentistry?
Dazzling, Long Lasting Materials
Team of Knowledgeable Dentists
Advanced Dental Technology
Tooth-Colored Fillings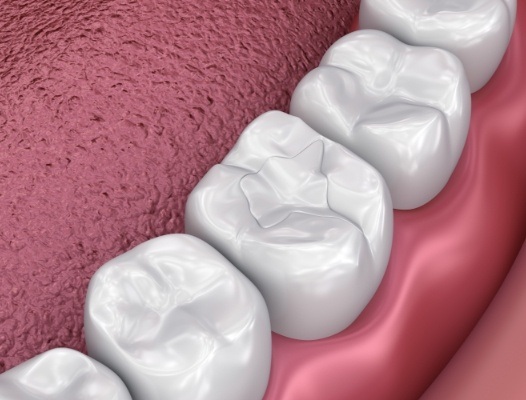 Instead of traditional amalgam (silver) fillings, DuPont Family Dentistry offers a tooth-colored and mercury-free option that can be shaded to blend in with your natural enamel. Tooth-colored fillings also allow our doctors to preserve more of the healthy tooth for stronger, longer-lasting results and their lack of metals means that they are less sensitive to changes in temperature.
Learn More About Tooth-Colored Fillings
Dental Crowns & Bridges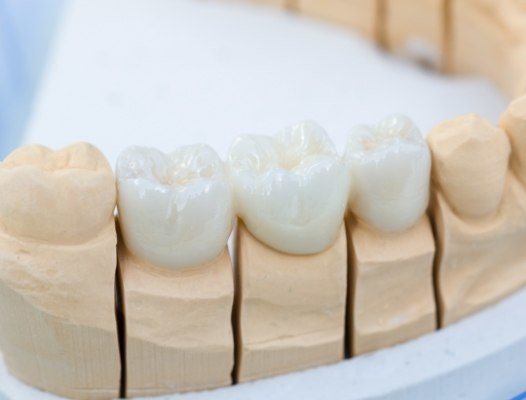 For cases of damaged or lost teeth, a custom-made restoration can rebuild your smile's natural appearance and function in long-lasting ways. For instance, dental crowns can effectively cover the visible surface of a single tooth, recreating its natural shape while protecting the original structure that remains. There are several situations where our doctors are likely to recommend one or more dental crowns as a worthwhile solution, such as:
Advanced tooth decay that cannot be treated with a filling
Dental fractures
Worn-down tooth structure that needs additional support
Significant cosmetic flaws
Restoring lost teeth that have been replaced with dental implants
Alternatively, if you have lost one or more teeth in a row, a dental bridge can replace the missing teeth. Bridges are either traditional in nature (which means that they are held in place by attaching dental crowns to adjacent teeth) or retained by dental implants. Our doctors recommend the latter when possible because of its valuable oral health benefits and permanent quality.
Learn More About Dental Crowns & Bridges
Partial Dentures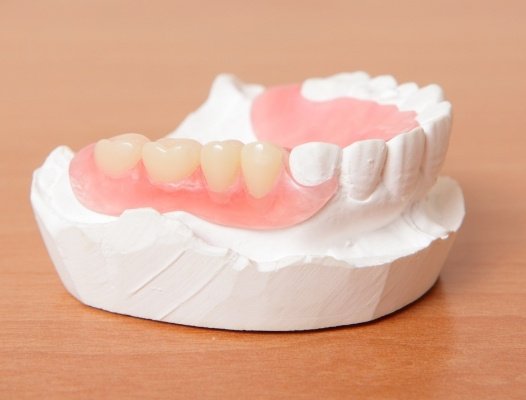 If you are missing multiple, nonconsecutive teeth along an arch, you may be wondering if there is a solution for you. With partial dentures, you can enjoy the look of a fully restored smile thanks to their acrylic base and artificial teeth. Customized according to your individual needs, these puzzle piece restorations make it possible to fill in the gaps and give patients a second chance at a healthier, more beautiful smile.