Cosmetic Dentistry – DuPont, WA
Smile Proudly Once More with Cosmetic Dentistry Services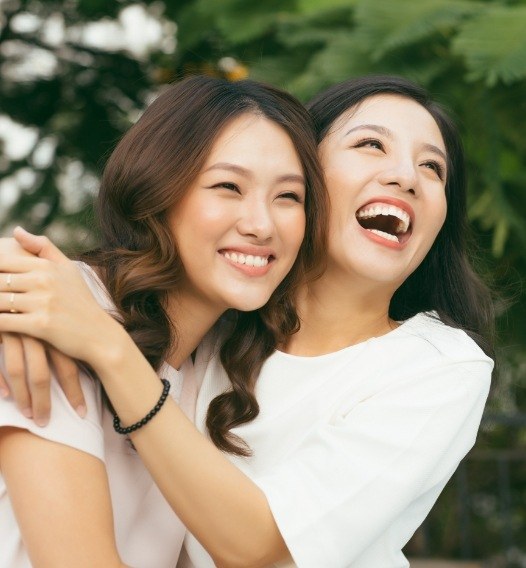 If you would like to show off a brighter smile, consider pursuing a cosmetic makeover at DuPont Family Dentistry. Our doctors and team members will be happy to review all of the services we offer with you and help you select the options that best suit your personal needs and goals. During this time, you will also be able to enjoy our comfortable and relaxing dental office atmosphere here in the DuPont neighborhood. We assure you that it is never too late to pursue the appearance of your dreams. Please contact us today to learn more about cosmetic dentistry in DuPont, WA.
Why Choose DuPont Family Dentistry for Cosmetic Dentistry?
Highly Durable Metal-Free Crowns
Take-Home Teeth Whitening Kits
Quick Changes with Cosmetic Bonding
Porcelain Veneers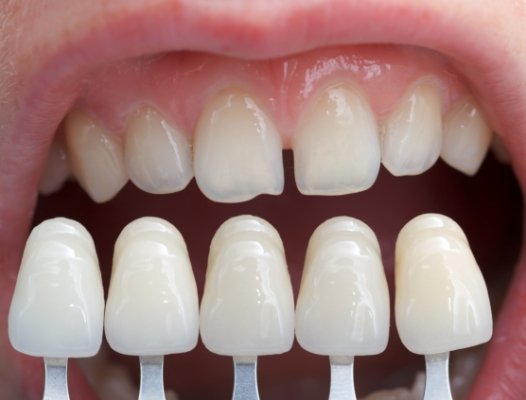 A veneer is a personalized restoration that is crafted from high-quality dental materials. Unlike a dental crown, it is designed to only cover the front surfaces of certain teeth, hiding several dental flaws all at once behind a new and natural appearance. Discoloration, minor gaps, dental chips, and other common cosmetic imperfections can be corrected with veneers. Their durable nature is also resistant against staining, which means your improvements will last even longer.
Metal-Free Dental Crowns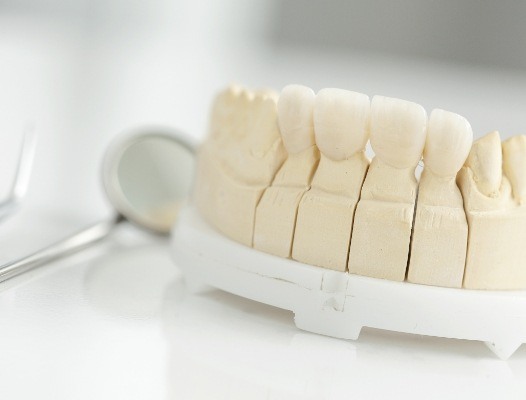 We do not want any patient of ours to feel pressured to sacrifice their smile's beautiful appearance for the sake of improving oral health. Instead, metal-free restorations can provide the best of both worlds and help your teeth remain exceptional in every way. The materials we use are a very close match for tooth enamel and blend right in with the rest of your appearance. Your new crown or other restoration will also be very durable, allowing you to eat and speak like you did before without issue.
Learn More About Metal-Free Crowns
Cosmetic Dental Bonding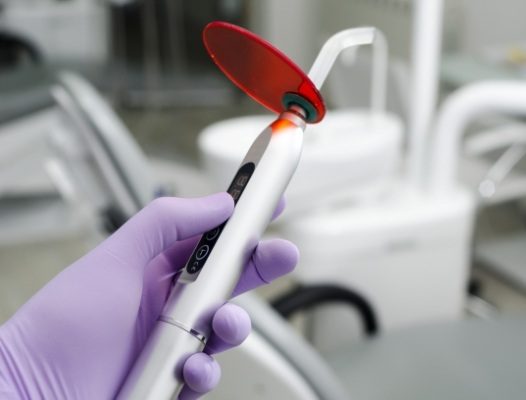 Direct bonding is a simple and effective cosmetic service that can correct minor aesthetic flaws, including staining, small gaps between teeth and cracks. Proper at-home oral hygiene and professional checkups can help their improved smile shine confidently for several years.
Learn More About Cosmetic Bonding
At-Home Teeth Whitening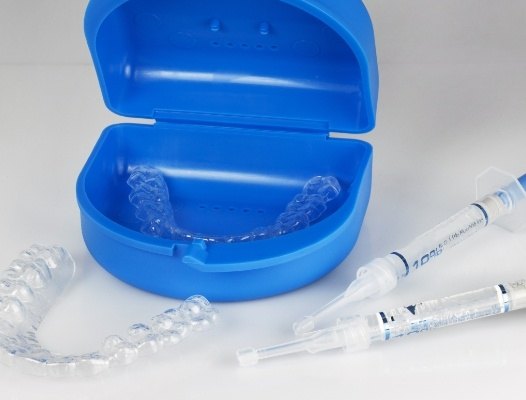 Our professional at-home whitening kits are a big step above typical over-the-counter products. We will provide you with custom oral trays and high-grade whitening gel as well as detailed instructions on how often to wear them each day. After a few weeks of continuous use, patients should begin to see positive changes in their smile's natural color.
Learn More About At-Home Teeth Whitening
Gum Recontouring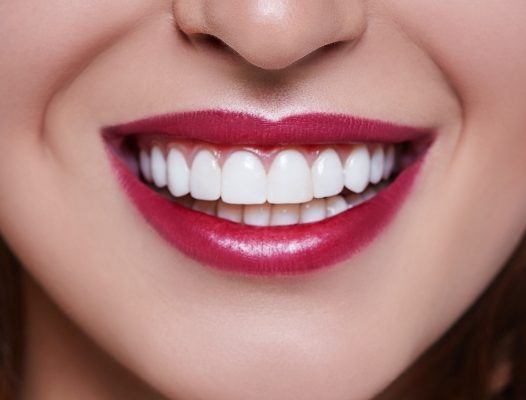 Sometimes, a cosmetically imperfect smile may be caused by an excessive or uneven amount of gum tissue. If needed, aesthetic gum recontouring to remove these unnecessary areas and reveal beautiful tooth structure is required. We may also recommend this type of procedure if a restoration cannot be successfully placed over your tooth because of gum tissue.
Learn More About Gum Recontouring
Understanding the Cost of Cosmetic Dentistry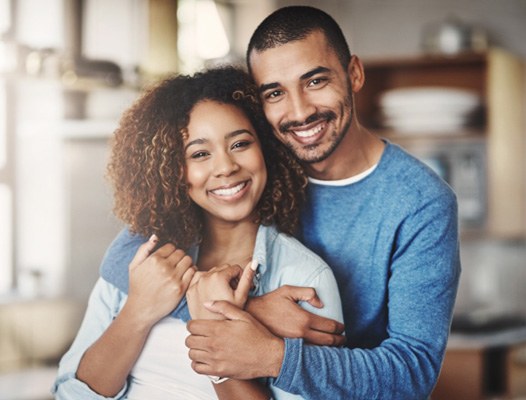 When preparing to pursue cosmetic dental treatment, there is a good chance that the most prominent thing on your mind is the cost. How much will your new smile put you back? Are you prepared to pay out of pocket for at least a portion of the total bill? What kind of investment are you expecting to make? At Devoted Family Dental, our team is here to answer these questions and more so that you can move confidently toward a more beautiful smile.
Which Cosmetic Dental Service is Right for Me?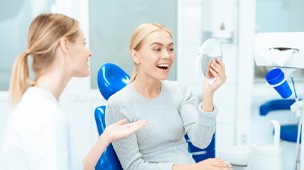 If you are unsure which type of cosmetic dental service is right for your needs, you will need to make sure that you schedule a consultation with a member of our team. We will go over the problem areas and determine if one or more of the following will help you to see the kind of smile you desire:
Porcelain Veneers: If you want to change the size, shape, and color of your teeth to hide multiple cosmetic imperfections, choose veneers. These custom-made restorations are placed in just two appointments and can last up to a decade or more. However, they do require a small bit of tooth enamel to be removed from each tooth.
Metal-Free Dental Crowns: These are a viable option if you suffer from tooth decay or damage, as they are customized to fit over vulnerable areas and offer maximum protection. If choosing these for aesthetic purposes, though, you may end up spending quite a bit more.
Cosmetic Dental Bonding: Requiring no altering of natural tooth enamel, cosmetic dental bonding is great for hiding small flaws. In just one appointment, we can use composite resin to cover the area and create a new and improved smile that will last several years.
At-Home Teeth Whitening: To eliminate stains and discoloration, our at-home whitening kit can produce noticeably dramatic results in just two weeks. With custom trays and bleaching gel, you can watch as your smile grows whiter and brighter each week.
Gum Recontouring: To eliminate excess gum tissue around teeth, we can perform what is known as gum recontouring. By removing these tissues, we can create an even gumline that is less prone to gum disease and appears more aesthetically pleasing.
Cosmetic Dentistry Can Be An Investment Worth Making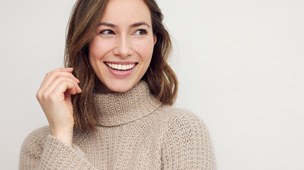 While you will certainly reap the benefits of enjoying life with a healthier, more beautiful smile, you will also appreciate how your investment has a positive impact on your mind and emotional health. Each time you look in the mirror, you will no longer cringe but instead admire the newness of your smile and how it appears to others.
Whether you plan to apply for a new job, meet someone new, or just give yourself the care and attention you have been meaning to for years, the investment in cosmetic dentistry will certainly pay off in more ways than one.
How to Make Cosmetic Dentistry Affordable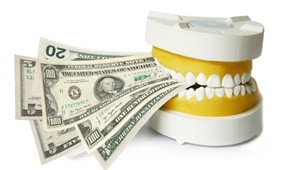 Making cosmetic dentistry affordable can be tricky, especially since most dental insurance companies do not provide coverage for these kinds of services. Instead, you will need to determine how you plan to pay for your treatment.
At Devoted Family Dental, we are pleased to provide our patients with flexible financing through CareCredit. As a third-party company, they promise no surprise fees and offer low-to-no-interest financing so that you can pay off your treatment over time instead of out of pocket, all upfront.
Cosmetic Dentistry FAQs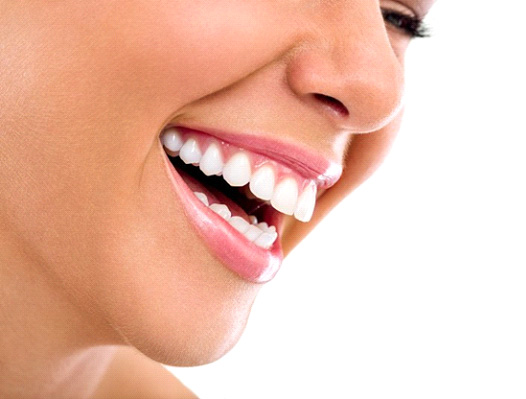 When seeking cosmetic dentistry, it is important that you have all the facts. Knowing what to expect, how much it will cost, and what life will be like after treatment is complete is crucial to ensuring a successful process. So, it should come as no surprise that most patients who desire veneers, teeth whitening, or one of the many other cosmetic solutions have many questions. This is why our cosmetic dentist in DuPont is here. Not only do we offer complete transparency, but we believe in providing honest answers so that our patients feel more confident.
Is Cosmetic Dentistry Safe?
Yes, but you should make sure that you are seeing a qualified and trained dental professional before starting treatment. Of course, not every cosmetic procedure is right for every patient, so you should expect to undergo a thorough consultation with your dentist so that they can provide an honest assessment of which options may not be right for you. If you have an underlying oral health issue, it should be addressed before moving forward with cosmetic dentistry of any kind. And if you are thinking about a DIY or over-the-counter alternative, consider how these products can potentially harm your smile. It is always better to let a professional take care of your pearly whites, as it is a much safer option.
How Long Does Cosmetic Dentistry Last?
The lifespan of your results will ultimately depend on the type of treatment you receive and how well you take care of your smile. Teeth whitening and direct bonding are both quick and easy, but they are unlikely to last as long as other, more extensive treatments like veneers. However, if you opt for gum recontouring, you can expect your results to be permanent, lasting a lifetime. With Invisalign or other clear aligner solutions, you can maintain results for the rest of your life as long as you remain committed to wearing your retainer. Ultimately, it is up to you as to how long you want your results to last. Adopting good oral hygiene habits and regularly seeing your dentist can help keep your new smile looking and feeling its best.
Does Cosmetic Dentistry Hurt?
It is not uncommon for patients to worry about whether a particular treatment will cause much or any pain; however, most dentists work overtime to ensure optimal comfort for their patients. The good news is that most cosmetic dental treatments are non-invasive, so they do not require local anesthesia. For those that do, though, like veneers, you will not feel anything at all while your teeth are being reshaped. Afterward, you may experience some slight soreness or sensitivity, but it should only last a few days and be very mild.
If you feel it is necessary, our team can offer sedation dentistry to help you feel more relaxed throughout your treatment.
Is Cosmetic Dentistry Covered by Insurance?
No, most dental insurance companies will not cover the cost of cosmetic dentistry. While there are a few exceptions (i.e., metal-free restorations for oral health concerns), veneers, teeth whitening, direct bonding, and similar procedures will require that you pay out of pocket. Fortunately, there are alternative ways to pay for treatment that include flexible financing through companies like CareCredit.