Partial Dentures – DuPont, WA
Filling in the Gaps of Your Smile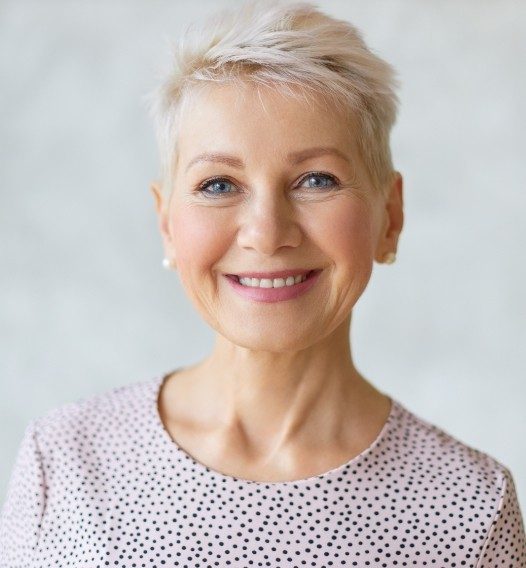 Living with a single missing tooth is bad enough. When you are faced with multiple missing teeth along an arch, you are likely to experience lower self-esteem and significant problems eating and speaking. When the gaps of your smile are consecutive, you can turn to a fixed bridge for help. But what can you do if these missing teeth are spread out? At DuPont Family Dentistry, we have the answer – partial dentures in DuPont, WA. Similar to a puzzle piece, these custom-made restorations are designed to fill in the gaps and provide an improved aesthetic and healthier smile. Contact us today to learn if you qualify for partial dentures.
Why Choose DuPont Family Dentistry for Partial Dentures?
Lifelike, Long-Lasting Materials
Most Insurance Plans Accepted
Early and Late Appointment Times
What are Partial Dentures?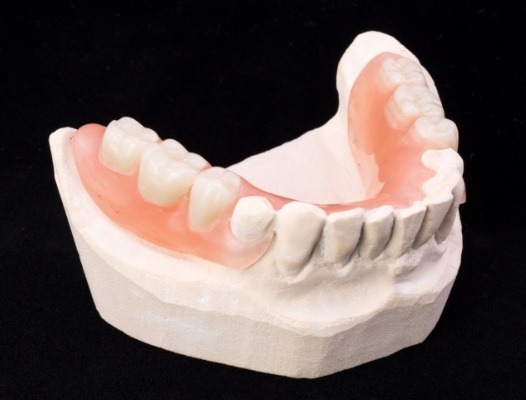 Partial dentures are custom-made restorations that are fabricated using an acrylic base and porcelain teeth and remain in place with the help of metal clasps or clips that attach to nearby healthy teeth. Partials as they are more commonly known work much like a puzzle piece because they can easily fill in the gaps left behind by missing teeth that are not necessarily next to each other. Partial dentures are a non-invasive solution that is proven effective at restoring aesthetics and oral health.
Benefits of Partial Dentures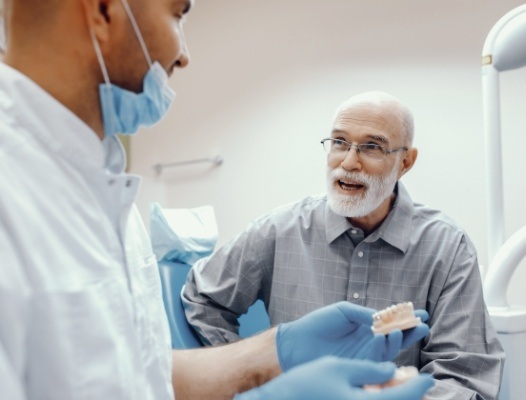 There is no surgery required, making them a non-invasive option for individuals who prefer to avoid anesthesia
They are an affordable option if you are looking for a restorative solution that will most likely be covered by dental insurance
You don't have to worry about damaging your healthy teeth
They keep your real teeth in place and prevent them from shifting out of alignment
Cost of Partial Dentures
When scheduling a consultation with a member of our team, we will perform a thorough examination of your oral cavity to determine if you are a qualified candidate for partial dentures. If so, we will consider various factors that will make up your overall cost estimate. These may include:
The number of teeth that need to be replaced
The materials used to create your partial denture
The location of your dentist's office
Whether you plan to use dental insurance to cover a portion of the cost
Fortunately, most dental insurance companies offer coverage for partial dentures, which means you can expect your out-of-pocket expenses to be less. If you need assistance paying the remaining balance after filing with insurance, you can apply for flexible financing through CareCredit.
Dental Implant-Retained
Partial Dentures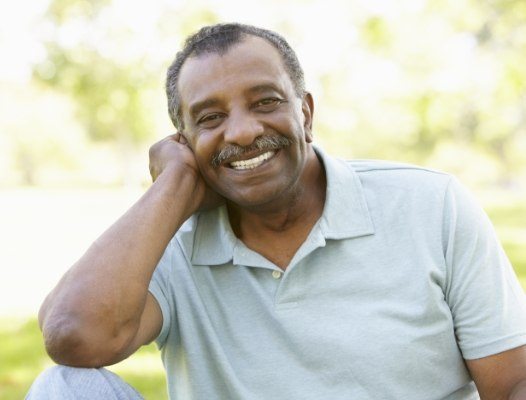 If you are looking for a more secure and stable restorative solution for your multiple missing teeth, you can also opt for implant-retained partial dentures. Instead of being held in place by metal clasps or clips, we will use titanium posts that mimic the natural tooth structure. Surgically put into place along your jawbone, our team will determine how many implants you need to effectively support your custom-made partial denture.
Not only will you notice an improvement in your aesthetics, but you will also discover that your risk for bone loss is significantly decreased. Why? Because the implants continue to stimulate the jawbone, creating a stronger foundation for your implants and partial denture. This will allow you to enjoy a stronger bite force, greater functionality when speaking and eating, and embrace a longer-lasting restoration that is known to last decades with proper care.