Emergency Dentist — DuPont, WA
Relieving Your Pain & Repairing Your Smile
By nature, dental emergencies never tend to be convenient or timely. This is why it is so important to have an experienced dental team that you already know and trust in your corner for these difficult experiences. When it comes to relieving your pain and repairing your smile, you can count on DuPont Family Dentistry.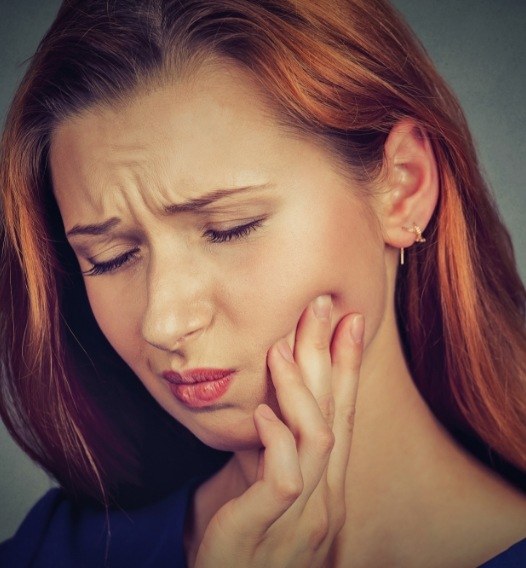 At DuPont Family Dentistry, our doctors have been caring for dental emergencies in Washington for well over 20 years. We will do everything we possibly can to relieve your pain and rebuild your smile. Better yet, our neighborhood dental office is a personable and warm environment where you can feel at ease throughout any treatment. If you are from in a surrounding area and need immediate assistance, please reach out to us right away for emergency dentistry in DuPont, WA. Our staff is eager and waiting to serve you.
Why Choose DuPont Family Dentistry for Emergency Dental Care?
Sedation Dentistry Available for Optimal Comfort
Same-Day Emergency Appointments Available
Wide Array of Emergency Services All Under 1 Roof
How We Treat Dental Emergencies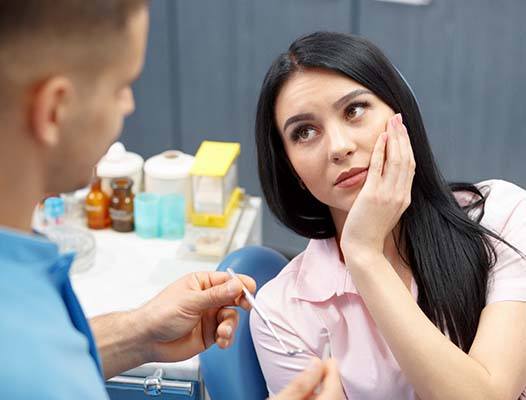 A dental emergency can strike at virtually any time. It might be an eventual consequence of insufficient oral hygiene practices, but of course there is always the possibility of your tooth being broken or knocked loose in an accident. Regardless of the cause, an essential step in any emergency is to call our dental office. From there, here is what you can typically expect:
We will schedule you a same-day emergency appointment: We go above and beyond to see emergency patients the same day they call us. While we are setting up your emergency appointment, we can advise you on reducing your pain and protecting your teeth from additional damage.
You will get an emergency exam with one of our dentists: Your DuPont emergency dentist will see you right away once you reach our office. They will work quickly to learn more about your situation and relieve any severe pain.
We will review our findings with you and make a treatment plan: Once we have evaluated your emergency, we will be able to recommend the best way to treat it. We will fully explain all your options and work with you to put together a treatment plan.
You will get the fast, professional dental care you need: We offer a wide range of services in-office, so we will get to work right away to repair your smile, alleviate your pain, and get your oral health back on track. For anxious or uncomfortable patients, we offer calming sedation so you can sit back and relax while you get the care you need.
The Most Common Dental Emergencies
At DuPont Family Dentistry, we want you to know that we are here for you, especially when you need it most. When dental emergencies arise, you want the reassurance of knowing that your dental professionals will be here to diagnose, treat, and help you recover from any type of situation, big or small. Even if you are unsure if you need urgent dental care, we want you to call us so we can help! Our talented and experienced team is ready and well-equipped to help you overcome all of the following most common dental emergencies.
Understanding the Cost of Emergency Dentistry
Our knowledgeable team can help you navigate the details of your dental insurance plan to discover what you can expect in terms of emergency dental care coverage. Many insurance plans will cover at least one emergency exam a year, and the majority of treatments typically used to address dental emergencies often receive partial coverage. No matter what your specific needs are, we will provide you with a reliable cost estimate and work to ensure your dental needs are met in the most affordable way. Read on to learn more about the cost of emergency dentistry in Phoenix.
Every Dental Emergency is Different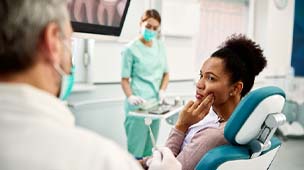 Treating a dental emergency requires a thorough examination by a member of our dental team. This is the only way we can develop a cost estimate for you. Although it might seem as if a knocked-out tooth will be treated the same way, they are often not, which means patients will pay different costs for the services they receive.
When sitting down to meet with your emergency dentist in Phoenix, you can expect digital images to be taken as well as a thorough evaluation of your oral and overall health. Once the root problem is identified, we will draft a treatment plan that includes expected expenses for you to review.
Does Dental Insurance Cover Dental Emergencies?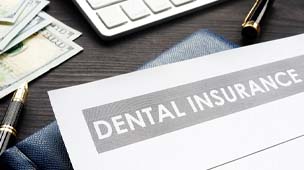 You will need to review your plan beforehand, but it is highly likely that your dental insurance provider will offer one free emergency exam each year. However, it is not the consultation that tends to be the most expensive. Instead, it is the restorative treatment you will need.
Fortunately, most insurance companies agree to cover anywhere from 50-80% of the total cost, so you pay less out of pocket.
Other Options for Making Dental Emergencies Affordable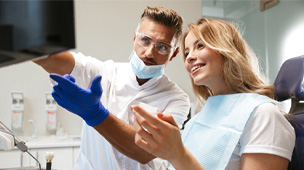 If you are uninsured or need help paying the remainder of your bill, you do have alternative payment options to consider, such as a check, cash, or credit card. But you can also enroll in a low-to-no-interest payment plan through CareCredit. This allows you to spread out your payments over several months instead of paying the entire amount upfront.
When calling to schedule an appointment , let us know which option you think might be best for your needs.
Taking Care of Your Smile Can Save You Money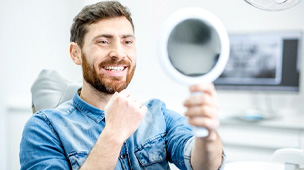 As soon as you notice there is a problem with your smile, you should not wait to call and schedule an appointment. You will need to contact us right away. Why? Because the sooner you treat the problem, the less money you will need to spend in the long run. Dental emergencies are not always avoidable, but you can take steps to minimize your risk, such as maintaining good oral hygiene, wearing a protective mouthguard, eating healthier snacks and meals, and continuing to see our team every six months.
How to Prevent Dental Emergencies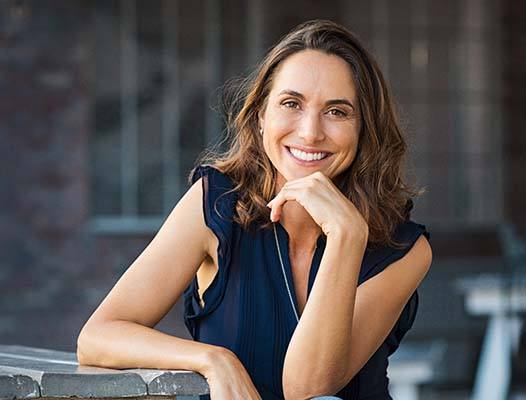 We all know accidents happen, and when they do, you need to be prepared. But what about doing more to prevent them from happening in the first place? At Dupont Family Dentistry, we are here to offer guidance, support, and care when bad things happen to your teeth and gums, but we are also willing to provide tips and techniques to stop problems before they even begin. To find out what you can do to prevent a dental emergency from occurring, check out the following information.
Practice Good Oral Hygiene at Home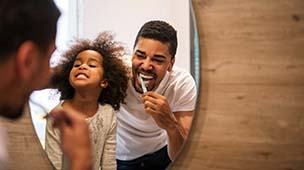 Apart from seeing your emergency dentist in DuPont, WA, twice a year for regular dental checkups and cleanings, it is crucial that you practice good oral hygiene at home. Every morning and night, you should brush your teeth with a soft-bristled toothbrush and fluoride toothpaste. This not only protects you from tooth decay and strengthens your tooth enamel, but it removes harmful bacteria from the surface. You also need to floss between your teeth at least once a day and rinse with an ADA-approved mouthwash both in the morning and at night. This will remove anything that flossing and brushing left behind, giving you a healthy, refreshing smile.
Eat a Well-Balanced Diet
Maintaining a good diet is not only better for your overall health but also for preventing dental accidents. Eating too much sugar can cause your teeth to become decayed and lead to cavity formations as well as tooth sensitivity and weakened enamel. Over time, this can cause breaks and cracks to occur, especially if you enjoy chewing on ice or other hard food items. Making sure you eat enough protein, vegetables, fruits, and other nutrient-rich foods will help to keep your teeth strong and work to encourage saliva production, which, in turn, helps to flush out harmful toxins and bacteria in your mouth that can lead to decay and disease.
Safeguard Your Smile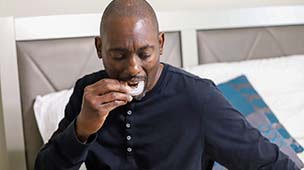 Whether you or your child are prone to teeth grinding (bruxism) or enjoy playing sports, wearing proper mouth protection is crucial to protecting teeth and gums. Similar in appearance, a custom-made mouthguard can be created by your dentist. These not only protect your teeth from coming into contact with each other, but depending on your individual needs, they can relax your jaw muscles to prevent unnecessary tension, or they can serve to lessen the impact should you experience a hard hit on the field.
Use Tools, Not Teeth to Open Packaging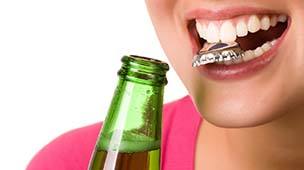 It might be tempting to tear open that package with your pearly whites, but if you want to avoid unnecessary wear and tear, you will reach for a pair of scissors or another appropriate tool. Teeth are meant to tear into food and nothing else, so save your enamel and protect against chips, cracks, and broken teeth by leaving the opening and tear to the real tools.
Dental Emergency FAQs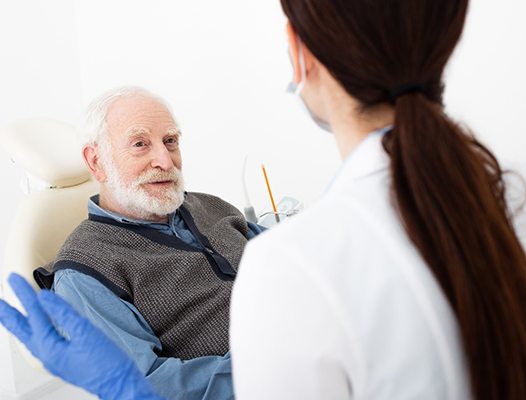 Do you still have questions about emergency dentistry? Do not worry, as it is completely normal. There is much more to know than just how to prevent them and how our team plans to treat certain dental injuries. From the different types of pain you might experience to what you might keep in an emergency dental kit, we at Dupont Family Dentistry are here to answer your questions and offer clarification in areas that need further discussion. If you would like to talk with an emergency dentist in DuPont after reviewing the following list, do not hesitate to contact our office to schedule an appointment.
What should I keep in my emergency dentistry kit?
Keeping an emergency dental kit nearby at all times is beneficial, especially since a dental emergency in DuPont happen anytime, anyplace. Some of the most common items you might consider include:
Gauze pads and dressings
Sterile gloves
Small container for teeth or lost/broken restorations
Cotton balls
Dental cement should your crown or filling fall out
Denture adhesive
Anti-inflammatory medicines (i.e., ibuprofen)
Floss
Ice pack
Topical anesthetic
Dental practice phone number
Can superglue be used to repair broken dentures?
No, you should never use superglue to repair your broken dentures. The contents and chemicals found in superglue are toxic and should not be ingested. It can even cause an allergic reaction in some patients. If you use it to fix your prosthetics, you may also discover that foods taste vastly different. Most importantly, superglue does not hold up well in damp environments. Since your denture lives inside your mouth, it is unlikely your prosthetic will remain intact.
How can a restoration be temporarily attached?
Using dental cement can help for a short time but ultimately, you will need to seek the help of a qualified dentist to repair your vulnerable tooth. Whether it is a filling or a dental crown, you will need to have it replaced. Fillings cannot be reinserted, so instead of trying to do it on your own, you will need to simply avoid using that side of your mouth until you can get in to see a dentist to have your filling replaced. The same can be said about a dental crown, even if it feels secure. It is far better to not chew on the side of your mouth with the lost crown until you can have it replaced.
How should I sleep with tooth pain?
Toothaches that form at night can be extremely problematic. A few important tips to keep in mind include:
Keeping your head elevated while you sleep, as this will help prevent blood from rushing to your head and causing additional pressure that intensifies the toothache.
Taking an over-the-counter pain reliever as needed.
Avoiding foods that are acidic, cold, or hard before bed.
Using a cold compress to minimize swelling and discomfort.