Sportsguards – DuPont, WA
Sportsguards Keep Your Smile Safe
Family photos are a treasure. They capture a moment in time when everyone is smiling and happy. Now imagine that one of those smiles is missing a permanent tooth. All of a sudden, the picture changes. This is a very possible risk if you or another member of the family in that picture participates in athletic events without wearing a sportsguard. Today, these protective oral appliances are made of smooth plastic, and they are very well fitted. Thus, each is very comfortable, so there is no excuse not to wear one. If you need custom sportsguards in DuPont, WA, come see our dentists at DuPont Family Dentistry. We will customize a sportsguard so you can concentrate on your game and show up for the family picture with your smile intact!
Why Choose DuPont Family Dentistry for Sportsguards?
Fully Personalized Oral Appliances
Children and Adults Alike Welcome
Early and Late Appointment Times
Sportsguards by the Numbers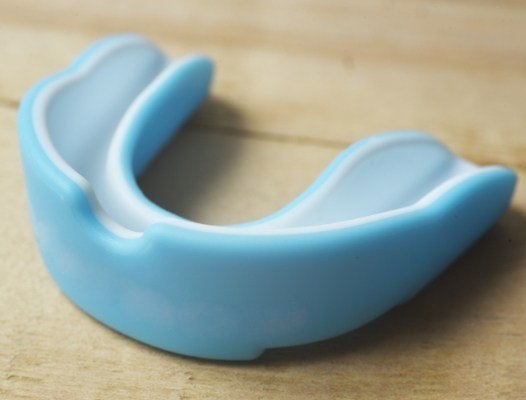 Much has been researched and published about sportsguards and facial injury. For example, did you know that an athlete is 60 times more likely to sustain a tooth injury if he or she is not wearing a sports mouthguard in DuPont? Even if we narrow the field down to only the sport of football, sportsguards prevent somewhere along the line of 200,000 high school and college injuries every year in the United States.
When it comes to saving money, a mouthguard is more than worth the nominal investment too. You can save yourself or your child from experiencing potential cracked teeth, lost teeth, and other serious injuries over time.
The Advantages of Wearing a Sports Mouthguard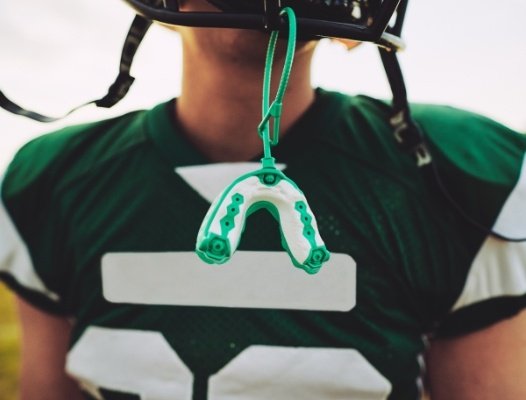 A sports mouthguard protects your teeth, gums, tongue and cheeks during play and practice. There are inexpensive varieties sold in stores. However, these "one size fits all" options cannot offer the same comfort and protection when compared to a quality, personalized version that we will custom design for your smile. Our dentists will take an impression of your teeth so we can fabricate a sportsguard that you will have no hesitation wearing.
If you or one of your children is in the midst of orthodontic treatment, then wearing a sportsguard is even more important. Metal brackets and wires can seriously lacerate your lips or gums in case of a facial injury.
Protection Beyond Your Smile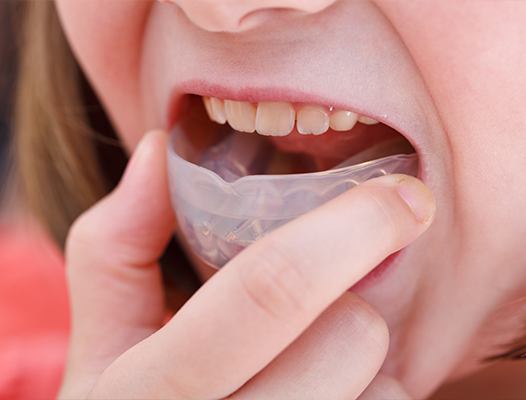 In addition to protecting your teeth, gums, tongue and cheeks, there is recent research to support the benefits of wearing a sports mouthguard in case of a concussion. Essentially, this oral appliance acts like a shock absorber so the effects of a hard blow or fall are reduced and your brain is protected.
Protect that beautiful smile with a sportsguard in DuPont. Call DuPont Family Dentistry to schedule an appointment for yourself or another member of the family.