Dental Crowns & Bridges – DuPont, WA
Repair Your Teeth with Crown & Bridge Treatment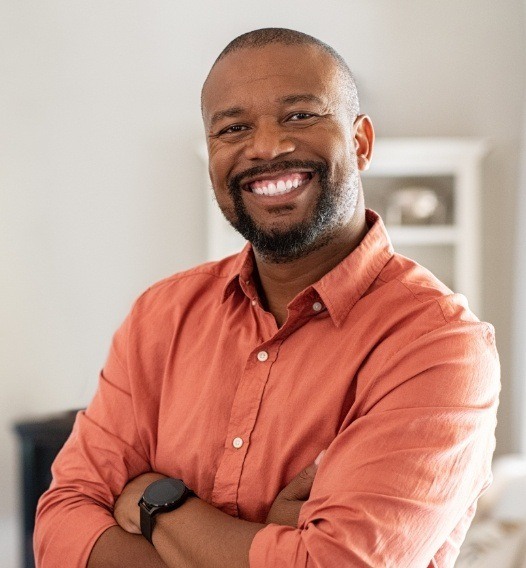 The prosthetic device known as a crown and bridge has long been used by dentists to solve the problem of tooth loss. Whether you have lost one or more teeth because of serious decay, advanced gum disease or an injury, dental crowns and bridges from our DuPont, WA dentist can be an ideal and relatively affordable way to restore your smile.
Unlike a removable partial denture, a crown and bridge is permanently bonded into place so that you never need to be bothered with special cleaning. Just brush with fluoride toothpaste as you do for your natural teeth and be sure to use a special floss threader in order to clear debris and plaque from underneath the bridge.
Why Choose DuPont Family Dentistry for Dental Crowns & Bridges?
Durable, Long-Lasting Materials
Fully Personalized Restorations
Early and Late Appointment Times
Dental Crowns for
Tooth Restoration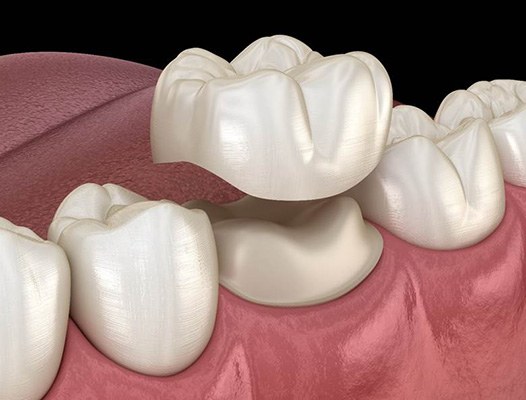 As the name suggests, a crown and bridge is composed of two elements. In combination, these two create an excellent tooth replacement. However, a crown can also be used independently in order to restore a damaged tooth.
Also known as a dental cap, your dentist may recommend a crown when tooth decay is too extensive to be repaired with a filling or when a penetrating crack or fracture threatens the strength and structure of a tooth. In addition, crowns are often used to protect a tooth that has needed root canal therapy, rebuild a tooth that is abnormally worn or to improve the appearance of one that is misshapen.
Placing a dental crown in DuPont can usually be completed over the course of just two appointments. At your first visit, the tooth is prepared to receive the crown.
If there is a cavity, our dentists will remove the decayed portion of the tooth and then reshape it to accommodate the crown. Portions of the chewing surface as well as the sides are filed away in order to ensure that your crown fits comfortably. A temporary crown is attached so your tooth is protected until the permanent crown arrives from our dental lab. At your next appointment, this customized crown is cemented to the prepared tooth to restore form and function.
Dental Bridges in DuPont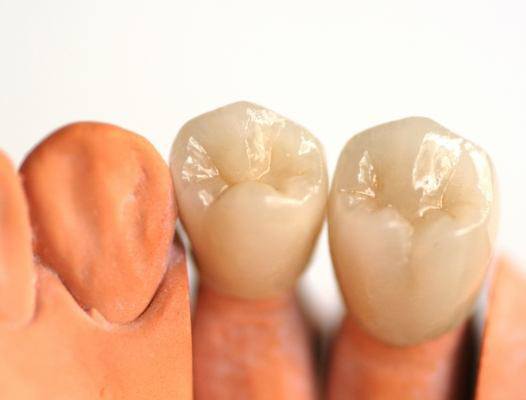 A dental bridge is that portion of a prosthesis that fills the gap in your smile with false teeth. Based on precise impressions, these teeth are exactly the right size, shape, and color. Replacing missing teeth is essential not only to your smile, but also to your ability to speak confidently and chew a variety of foods.
Dental Crown and Bridge for
a Secure Smile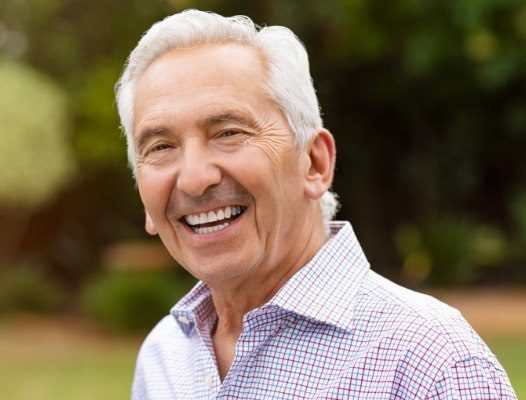 When used together, dental crowns and a bridge offer the perfect solution for tooth loss. Fabricated as a single unit, a crown and bridge can be used to replace one or more consecutively missing teeth. The crowns are mounted to healthy teeth on both sides of the gap in order to hold the bridge in place. With proper oral hygiene and regular checkups, your crown and bridge can last for many years. Contact our DuPont dental office to schedule a consultation!