September 13, 2020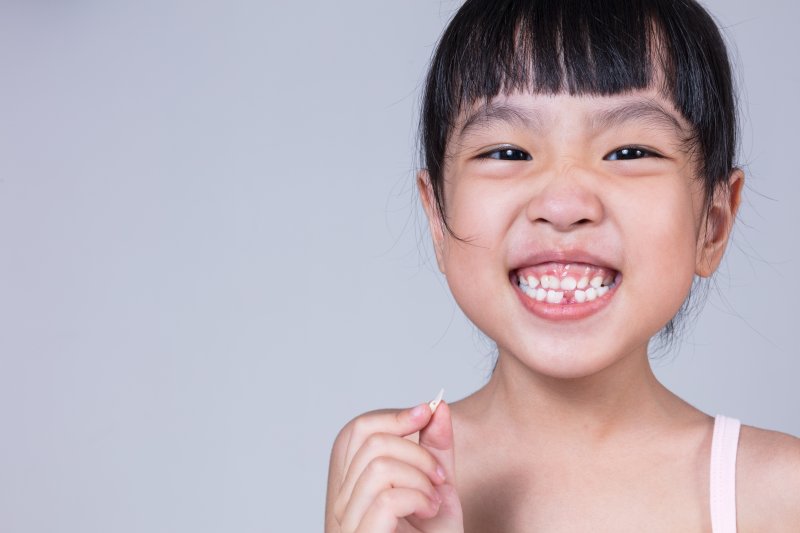 "Mommy, why is my tooth loose?" When hearing these words, you will quickly notice if your child appears excited or fearful about what is happening in their mouth. While many children will express intrigue about their new wiggly teeth, others may seem worried or scared about the idea. How you approach the topic of losing teeth will determine how well your child takes to this reality. A children's dentist in DuPont shares a few helpful ways you can make the process less scary for your growing son or daughter.
Talk About the Tooth Fairy
Long before your child loses their first tooth, you might consider discussing the Tooth Fairy. While it is up to you to decide whether you want to invite this mythical creature into your child's imagination, there are numerous books and movies you can use to inform your little one. Depending on their age, you may find their eyes light up at the realization that with every baby tooth lost, the Tooth Fairy leaves money underneath their pillow. No matter if you make it a big production or simply share a few sweet and simple stories, this tiny fairy may help your child feel less worried when that first tooth falls out.
Plan Mini Celebrations with Each Lost Tooth
Each time your child loses a tooth, plan a mini celebration. When you get excited about a particular event, you can almost guarantee your child will do the same. Maybe it's going to the park or picking out a movie to watch, or you might consider treating them with a trip to their favorite ice cream shop. The more you celebrate these occurrences, the more your child will forget about their fears and embrace the excitement of losing another tooth.
Always Stay Positive
No matter if you are talking about going to the dentist for a checkup or losing a baby tooth, you will find that remaining positive in what you say will do wonders for your child's mental state. Children pick up on negativity and apprehension quickly. If you constantly use positive words and remind them that saying goodbye to their baby teeth is a good thing, they will better understand that there is no need to worry about their loose teeth, and instead, they will look forward to placing it underneath the pillow when it falls out.
Explain the Process by Using Age-Appropriate Materials
Your child may come to you with worried eyes as you listen to them explain that a friend at school told them about the pain that comes with losing a tooth. In this situation, it is best to quickly calm their fears and use age-appropriate materials to explain the process. Whether you choose to use books, videos, songs, or call on your child's dentist for help, make sure to remind them that losing baby teeth is a natural process that must happen if their permanent adult teeth are to come in.
By incorporating one or more of these tips, you can expect your child to feel less nervous and more excited about the idea of growing up and saying goodbye to their baby teeth.
About the Practice
At Dupont Family Dentistry, we've helped countless children remain comfortable and positive throughout every stage of dental development. Even when your child is at the point of losing their first tooth, we can assist in making this rite of passage less scary for your little one. If you would like to learn how to minimize your child's fear of losing a baby tooth, contact us at (253) 964-7000.
Comments Off

on 4 Ways to Make Losing Baby Teeth Less Scary
No Comments
No comments yet.
RSS feed for comments on this post.
Sorry, the comment form is closed at this time.