October 7, 2020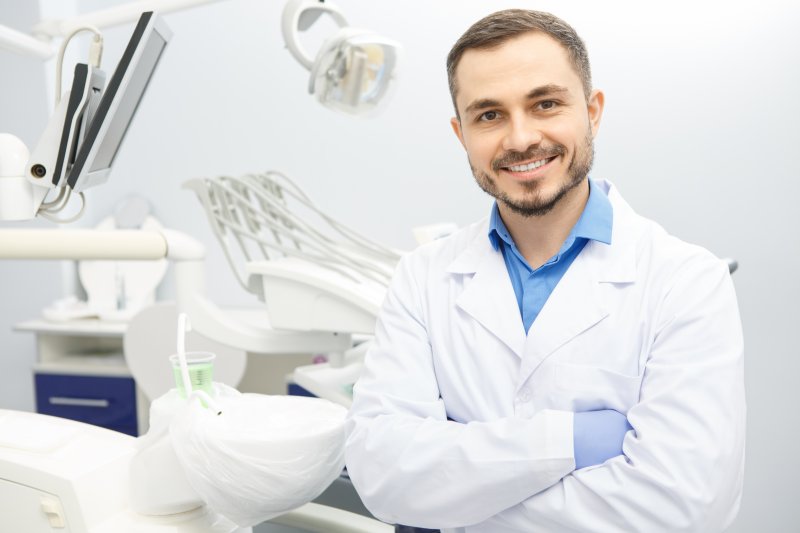 "I was told this type of battery will work just fine on my car, is that true?" "I am thinking about trying out that new restaurant on the other side of town. Is it any good?" These are types of questions we ask family, friends, and professionals every day. Although you hear the initial review from one person, you often find yourself asking those you trust to validate or negate the original response. If you do this with your car or a potential dining spot, you should also take time to get a second opinion in DuPont when it comes to your oral health. Read on to learn why this move can make a difference in how you approach your dental care.
When a Second Opinion Matters
There are most definitely times in which you should not bother seeking a second opinion. For instance, you know you need your teeth cleaned twice a year, and it is highly unlikely you will find another dental professional who will claim otherwise. However, if you have a severely decayed or damaged tooth, your dentist might recommend an extraction. While this move may not be entirely incorrect, it is important that you consider the implications that come with this type of treatment. Once the tooth is removed, you will need to spend additional time and money on replacing it to avoid further problems with your oral and bone health.
Before agreeing to this treatment plan, you should consider seeking a second opinion from another dentist in DuPont. After examining your problem tooth, they may suggest root canal therapy to not only remove the infected areas (i.e. the pulp) but also allow you to keep your natural tooth and avoid the additional cost that can come with artificial prosthetics and their necessary maintenance over the years.
How to Go About Getting a Second Opinion
While it is possible for you to ask family members or friends about their dental professional preferences, you can also do your own research. Some dentists proudly display on their websites that they welcome patients who are looking for second opinions.
You might also try calling various dental offices in the area to find out their policy and whether the visit will be free or covered by insurance.
Most dentists do not mind their patients seeking a second opinion, but it is important that you do not visit too many practices, as this can lead to potential confusion and uncertainty. If you are recommended for a procedure, it is beneficial to receive another viewpoint from an expert who specializes in that particular area of dentistry (i.e. periodontist, prosthodontist, orthodontist, etc.).
Getting a second opinion can save you valuable time and money, but it can also validate the recommendation made by your original dentist. No matter the outcome, this additional step can help you achieve greater peace of mind about your dental health.
About the Practice
At Dupont Family Dentistry, we want you to feel confident about the treatment you receive in our office. With so many patients arriving for a second opinion, our team will carefully examine your smile to determine if the initial recommendation is valid or if an alternative solution can be more beneficial to your oral health. It is our goal to give you a smile that is healthy, functional, and beautiful, so if you or a loved one would like to see us for a second opinion, contact us at (253) 964-7000. We are here to help!
Comments Off

on Why a Second Opinion Matters
No Comments
No comments yet.
RSS feed for comments on this post.
Sorry, the comment form is closed at this time.