November 14, 2020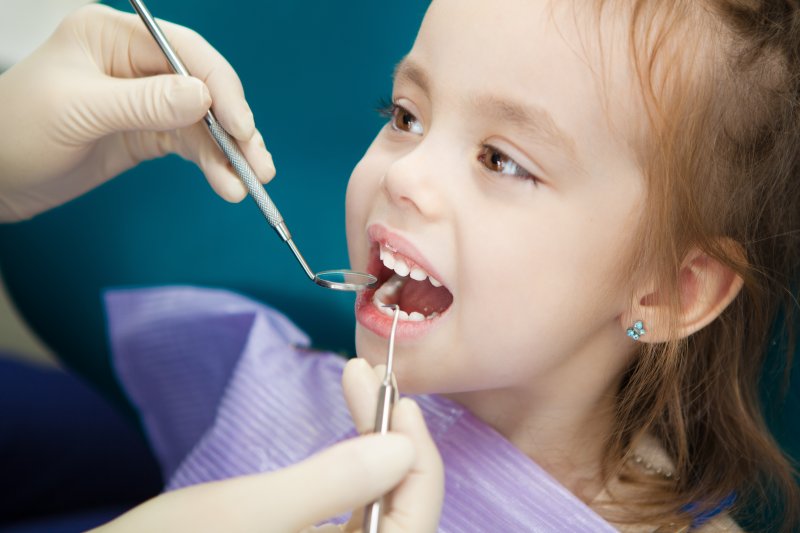 Is your child scared to go to the dentist? Do they express dental anxiety at the thought of a regular checkup and cleaning? Although not uncommon, it can be difficult trying to get your child ready for a simple dental visit. Fortunately, a children's dentist in DuPont is here to provide recommendations for books that will help your little one feel less anxious and instead, more excited about their upcoming appointment. Read on to learn which books you should start reading to your child.
1. Just Going to the Dentist by Mercer Mayer
As part of the classic Little Critter's series, your child will enjoy learning how Little Critter's visit to the dentist includes proper teeth cleaning, undergoing dental X-rays, and even having a cavity filled. While it's a must-read for any child preparing for a tooth-colored filling, the book can still be enjoyed by any little one preparing for their upcoming visit.
2. Daniel Goes to the Dentist by Alexandra Cassel Schwartz
Based on Daniel Tiger's Neighborhood, Daniel the Tiger showcases why there is no reason to be scared of the dentist. The author clearly outlines each phase of the visit, making it easy for children to understand and leaving no mysteries behind. This book will help to better prepare your child for the dentist's chair, helping them to feel more comfortable when the day arrives.
3. The Tooth Book by Dr. Seuss
Who doesn't love a Dr. Seuss book? This book will give you one more way to help your child better understand the importance of healthy teeth. By reinforcing the necessity of visiting the dentist for regular checkups and cleanings, it will help your little one feel more empowered and willing to take part in the morning and nighttime ritual. This book also explains how strong teeth can make it easier to eat, smile, and talk!
4. My Dentist, My Friend by P.K. Hallinan
When attempting to find a practice that offers children's dentistry, you want to be sure to find someone who possesses a calm and compassionate demeanor. This book will help your child view their dentist as a friend, not a foe. By explaining what they can expect from their dental visit, your child will feel less anxious about their visit and instead, be excited to say hello to their favorite dentist.
5. I Can't Wait to Go to the Dentist! By Jeanie U. Allen
Written by a dental hygienist, the author helps young children better understand the full scope of a regular appointment, and she addresses many of the most common fears children often face. The goal of this book is to help your child change the way they view going to the dentist. Instead of watching them cower in fear, this book can help them say, "I can't wait to go to the dentist!"
While these are just a few of many books available, these can help your little one get over their fear of the dentist and look forward to a visit that will lead to a more positive experience.
About the Practice
The team at Dupont Family Dentistry wants your child to feel completely at home when visiting our dental office. This is why we go above and beyond to provide a calm, compassionate, and comfortable experience. If your little one experiences dental anxiety, we are happy to offer helpful tips, suggestions, and even reading materials that are designed to calm nerves and get them excited about seeing the dentist. Contact us at (253) 964-7000 to find out how we can help.
Comments Off

on Books to Help Your Child Feel Less Anxious About Dental Visits
No Comments
No comments yet.
RSS feed for comments on this post.
Sorry, the comment form is closed at this time.