February 4, 2021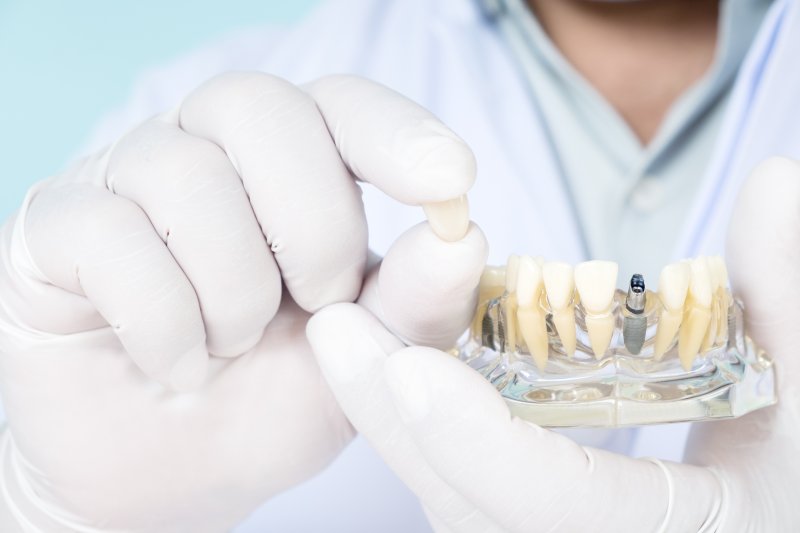 Replacing missing teeth requires an investment in your time and money. Although there are many possible options that will restore the look of your smile, you must consider the overall picture that comes with any type of tooth replacement. From the initial consultation to the continued maintenance, it is imperative that you choose wisely when moving forward with treatment. While the upfront dental implant cost in DuPont may appear steep, you are advised to read on and learn why they are actually much more cost-effective in the long run.
Dentures 101: What You Need to Know
You've heard from family and friends that dentures are considerably more affordable than dental implants. While this may be true in the beginning, there are many costly aspects that come with dentures that prove otherwise. Not only will you be required to reline them every few years, but you can expect to pay to have them replaced every 5-15 years. You will also need to factor in the cost of dental adhesives if you prefer a bit of added security when eating and speaking around others. Also, keep in mind that your dentures will not stimulate your jawbone, thus, you will likely experience facial sagging or collapse at some point. As a result, you may opt to inquire about facial aesthetic treatments (i.e., Botox, Juvéderm) to boost your appearance, which can be quite costly.
The Cost of Dental Implants
Will dental implants cost you more upfront? Yes. Will they require frequent replacements or added cleaning solutions? No. When it comes to figuring the cost associated with your permanent prosthetics, your dentist will consider the following:
How many teeth you have missing
How many implants you will need
The type of restoration required
If you require preliminary treatments (i.e., bone grafting, periodontal therapy, tooth extraction)
The location of where your implants will be placed
While it may seem as if the surgical aspects of dental implant placement are far too expensive, remember, with proper care and maintenance, you'll never need to replace your implants ever again. Not to mention, you can enjoy greater stability, durability, functionality, and improved oral health because of the titanium posts that will fuse with your bone and surrounding tissues. They'll mimic the entire tooth structure from root to crown.
The Role of Insurance
Naturally, your dental insurance will play a role in your ultimate decision, especially since most companies will agree to cover a portion of your dentures or a fixed bridge. However, do not discount the possibilities with a dental implant in DuPont. You can still apply for flexible financing through a third-party company, and it may be possible for your insurer to cover other aspects of your implant treatment (i.e., preliminary care, consultation, restoration).
Dental implants are more affordable than you might think. All it takes is doing your research and discovering just how much you will save over the course of a lifetime.
About the Practice
Dupont Family Dentistry has four dental professionals who all strive to meet the same goal, which is to help patients achieve happier, healthier smiles. When dealing with tooth loss, our team can provide a superior method of treatment that is viewed as the gold standard for tooth replacement. With dental implants, you can enjoy improved oral health, enhanced aesthetics, and a better quality of life, and although the cost is higher upfront, you will find them to be much more cost-effective in the long run. If you are suffering from tooth loss and need help, contact us at (253) 964-7000.
Comments Off

on Is It Possible to Save Money in the Long Run with Dental Implants?
No Comments
No comments yet.
RSS feed for comments on this post.
Sorry, the comment form is closed at this time.