May 9, 2021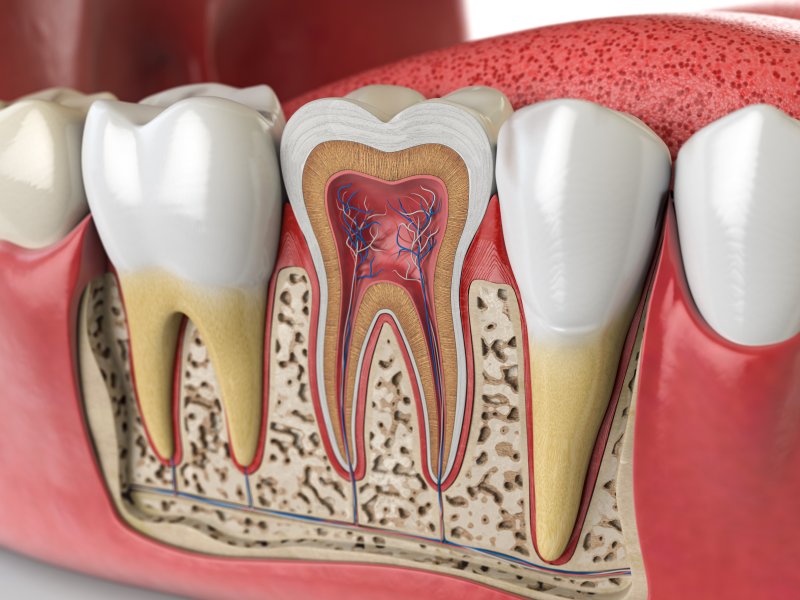 Tooth pain is one of the most common symptoms a person can experience. Because it is associated with all types of injuries, infections, and other similar problems, it is often not the only sign that will alert a professional that something is wrong. In fact, severe discomfort may not even be an issue when your dentist informs you that you need a root canal. If this information catches you off guard because you assumed the pain would be a clear indicator, it is time to review the other common symptoms that can lead to this necessary procedure.
Root Canal Signs 101: What to Look For
No one is denying that pain is not common among individuals who need a root canal. However, it is not the only symptom. Oftentimes, the tenderness you might feel in your gums or discoloration around a particular tooth can be identifying factors in determining if there is a problem deep within the innermost layer of your tooth (the pulp). Other indicators include:
Tooth sensitivity that lasts a long time
Severe decay within the pulp that is continuing to damage and break down your natural tooth
A damaged, chipped, or cracked tooth
Being mindful of all the possible symptoms will ensure that you do not wait too long to seek help. Allowing the presence or absence of pain to be your only sign that there is a problem may cause you to face timely and costly procedures in the future.
The Importance of Early Detection
Choosing to see your dentist early on for regular dental care will do several things:
Minimize potential problems down the road
Catch issues before they are allowed to progress and become more serious over time
Allow to you maintain better oral health year-round
Although most people may not visit the dentist until they are experiencing pain, this mindset can often result in more extreme measures in an attempt to fix or save their smile. Yes, this symptom will always catch your attention and alert you to a sense of urgency in seeking help; however, you must know and understand the other signs that are closely connected. If the infection has yet to reach the pulp, you may still need a root canal, but you may not be experiencing any pain. If you leave your tooth untreated because it "feels fine," you can be faced with the realization of having to undergo a tooth extraction. Not to mention, you will need to then discuss your options for tooth replacement to avoid potential tooth and bone loss.
It pays to see your dentist in DuPont every six months. In doing so, you can maintain a healthier smile and make sure no problems are existing that might result in the need for a root canal.
About the Practice
Dupont Family Dentistry has four dental professionals who all strive to meet the same goal, which is to help patients achieve happier, healthier smiles. Providing solutions to all types of oral health problems, our team can provide the most advanced restorative and emergency dental services in the area. If faced with symptoms that leave you worried you might need a root canal or another more complex procedure, contact us at (253) 964-7000. Let us help evaluate your symptoms and make the appropriate recommendation for your needs.
Comments Off

on Which Symptoms Can Lead to a Necessary Root Canal?
No Comments
No comments yet.
RSS feed for comments on this post.
Sorry, the comment form is closed at this time.